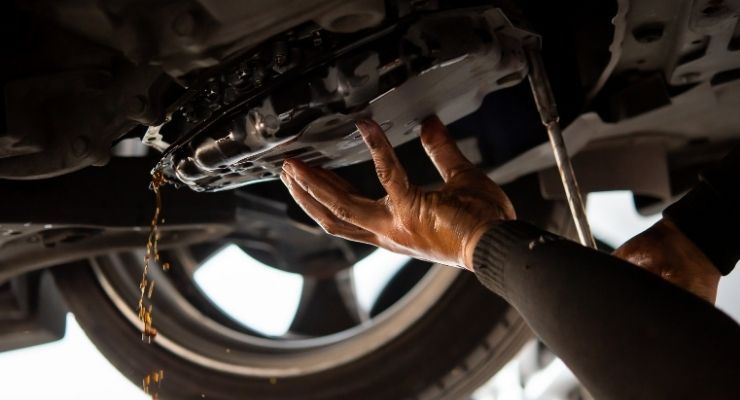 When any component of your vehicle overheats, you will likely have to face a pretty hefty repair bill. However, if your transmission's temperature gets too high, the result can be particularly costly.
In fact, overheating is the top cause of complete transmission failures. To avoid having to replace one of your vehicle's most expensive components, follow these tips on how to prevent your transmission from overheating.
Inspect Your Transmission Periodically
One way to prevent your transmission from overheating is to have it inspected periodically. Regular inspections will allow you to identify any potential problems, such as a damaged transmission cooler or fluid issues. By identifying issues early on, you can prevent them from becoming worse and ultimately leading to a fried transmission.
Stay Alert
In addition to having your transmission inspected, another way to catch potential problems before they develop into larger issues is by staying alert. In other words, familiarize yourself with common warning signs that your transmission might be at risk for overheating.
For example, you should learn to recognize the common symptoms of a failing transmission cooler or the signs that your transmission fluid is low. Typically, strange noises, leaks, and burnt smells are all dead giveaways that your transmission is at risk.
Regularly Check, Refill, and Change Your Transmission Fluid
Though you may only have your transmission inspected annually, you should check your transmission fluid far more often. Checking your transmission fluid will only take a few minutes and is an easy way to prevent a serious issue from developing. After all, low or contaminated transmission fluid is one of the leading causes of an overheated transmission.
If the fluid does not have a clear, pinkish color, has particles floating around it, or smells burnt, you should get the fluid flushed and replaced. In addition, if the fluid level is lower than the manufacturer's recommendation, you should make sure to refill it to the appropriate amount and check for any leaks.
As a general rule, most manufacturers suggest vehicle owners replace their transmission fluid every 30,000 to 60,000 miles. However, if you tow large loads or drive your vehicle on dirt roads, you may need to change your fluid more frequently.