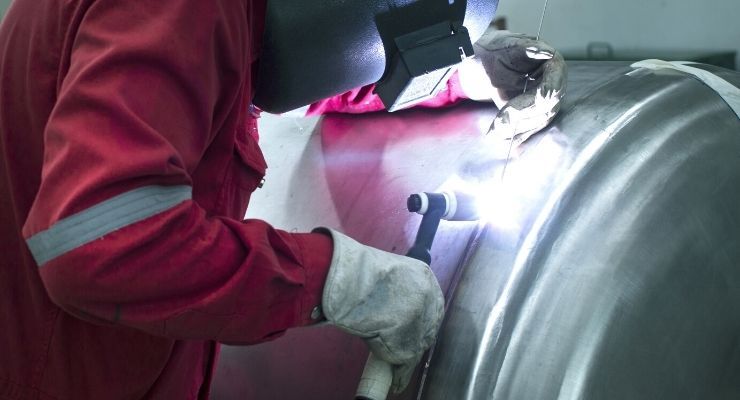 From how in-demand the job is to how good the pay can be, the benefits of becoming a welder could fill a lengthy list of their own. That said, despite the benefits of this career path, there are simple mistakes that beginners make.
While that might not sound shocking because that's commonplace whenever someone tries something new, welding mistakes can be particularly dangerous. Read the list below learn about a few of the common welding mistakes to avoid, something all beginners should do to make their learning curve easier.  
Not Cleaning the Metal
This is an easy step to forget but one that's crucial to the quality of your weld. To ensure the best results possible, welders must always clean base metals before working with them. The reason cleaning metals is so important is that contaminants like paint, grease, or rust may still be present.
To prevent these contaminants from ruining your weld, there are various materials you can use to remove them. These materials include angle grinders (with a flap disk attachment), sandpaper, wire brushes, and acetone. Be careful when cleaning with angle grinders and sandpaper—reckless use of these materials can result in damage to the metal. 
Improperly Storing Electrodes
When it comes to common welding mistakes to avoid, reckless use of equipment is at the top of the list. Besides base metals, novice welders sometimes forget to properly store electrodes. If you're about to weld and notice that your electrode is wet or rusty, that's a problem. The key is to keep electrodes away from moisture, cold climate conditions, and extreme temperature fluctuations.
Luckily, welders can easily find reliable electrode ovens to keep these materials safe. As you can tell by the name, electrode ovens keep electrodes warm, but there's more to it than that. In addition to warmth, electrode ovens keep the titular material at a stable temperature.
Something important that beginners should learn early on about electrodes is re-drying. After an extended period of exposure, electrodes should go back in their specialized oven for the re-drying process. Although re-drying sounds tedious, the process is ultimately beneficial to your weld overall.
Wearing Insufficient PPE
Some welding methods are easier to learn than others, but that doesn't mean professionals don't have to use top-tier safety standards at all times. Eye injuries and burns are just a couple of the many hazards found in welding environments.
To prevent these injuries and more, welders use PPE, including but not limited to specialized helmets, safety goggles, leather jackets, and cuffless or pocketless fireproof attire. Some newcomers think they can use gloves or goggles suitable for one job, but safety gear like this isn't suitable for every application. To remain out of harm's way, thoroughly research all the proper PPE you need to begin welding. 
Certain details regarding PPE can vary for different reasons, such as welder skill level or the specific method they're using. For instance, if you read about how auto-darkening and passive helmets differ, you'll see how each one can benefit you in the field. Using sufficient PPE isn't just about buying it—you also have to understand when to use certain safety gear and why.