AVIS – As a father, there was nothing Zac Zelewicz wanted more than to spend quality time with his son and daughter. But working constantly meant little family time, especially with his oldest child Jack, 7.
"I felt distant from him (Jack). I mean he was my son, he loved me and I loved him, but I didn't have a really good connection with him," Zelewicz said. Now the two have spent the last two years bonding over a mutual love of mechanics, handiwork and robots.
"He's my best friend," Zelewicz said.
The family changed everything a few years ago, leaving Zelewicz's busy job and moving to the small town of Avis, outside Jersey Shore, Pa. Now, everything is centered around family.
Zelewicz works in maintenance at the Lycoming County Prison and comes home by 3 p.m., just in time for Jack to get back from school.
Feeding off a fascination in robots since his childhood and a desire to start a hobby, Zelewicz began building these lifelike animatronics and soon Jack started helping. Father and son spend hours in the shed behind their house, which Zelewicz built. Its shelves are covered with old plumming parts, metal scraps from along the road and even a few old security cameras from the prison.
But to the Zelewicz boys these are more than pieces of scrap, they are future robot parts.
Years of building mean the finished robots have crept over to the main house and inevitably to Zelewicz's friends and family's homes.
Jack is the idea man, according to his father. He finds unique metal parts and expounds on the best way to make it into a robot, and then it's dad's job to make it work.
"He's very mechanically inclined," Zelewicz said. "In some ways it challenges me … some of his ideas kind of force me to come up with something better."
As the robots continue to pile up, Zelewicz decided it was time to start showing them to people and seeing if anyone would buy them. Taking them outside the home was a tough choice, he added. Taking something that was so personal between he and his son was now on display and he didn't know if people would like it.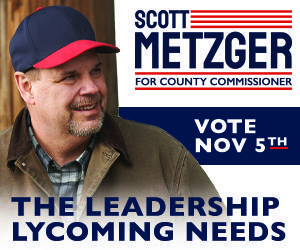 But the feedback has been good, and even Jack was able to sell a few of his mini-robots.
Set a couple feet from the robot shed is a smaller, identical shed for Jack. It is full of his own tools, science experiments, books and a rock collection.
Jack's parents try to give him as many outlets for his mechanical mind as they can. Zelewicz added that he hopes they continue to build robots for many years and that one day Jack will be able to show his own kids the robots they built together.
"He's my best friend. I hope that continues on when he becomes an adult and he can truly continue to be my best friend …. Pure time together," Zelewicz said.