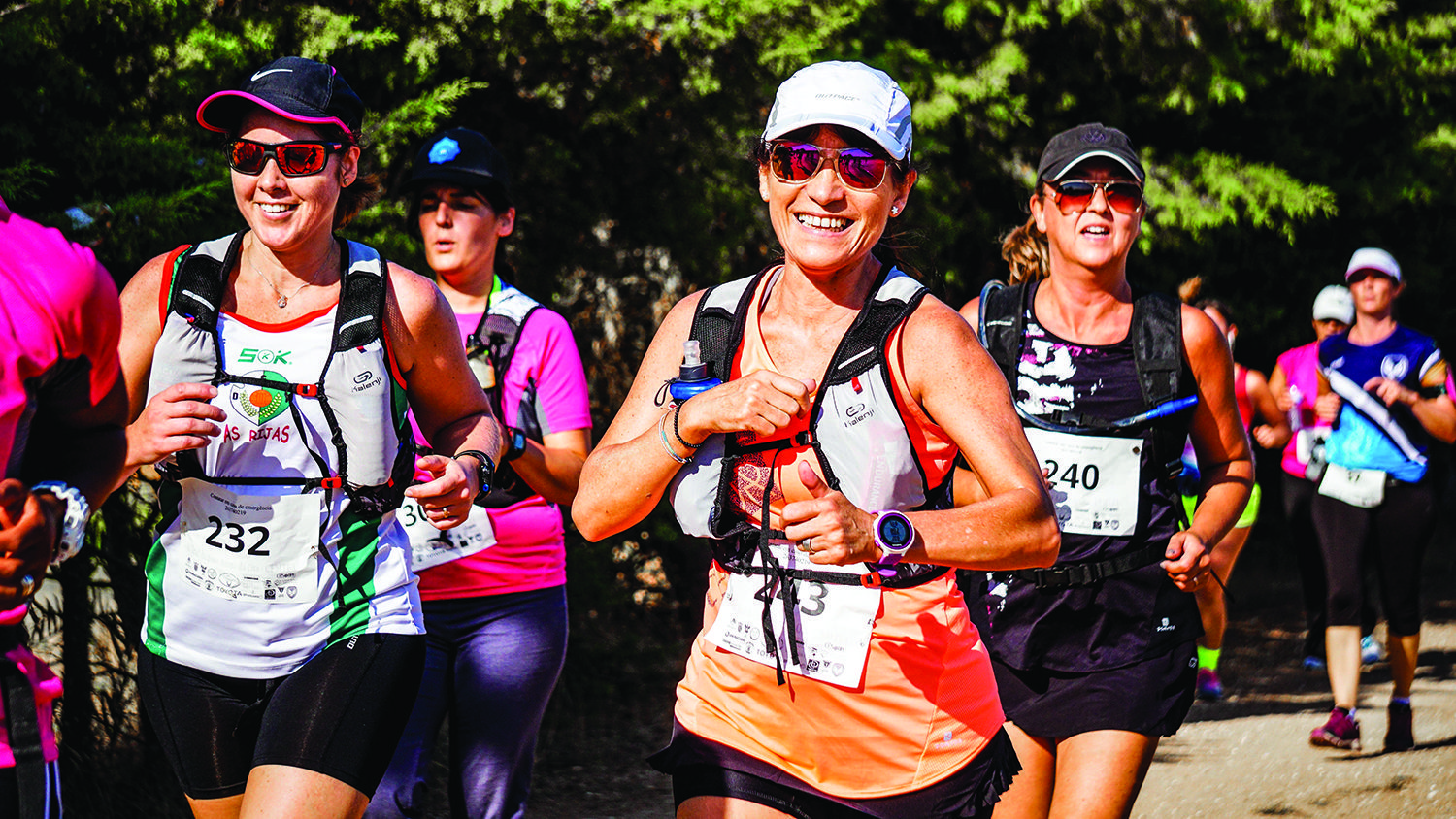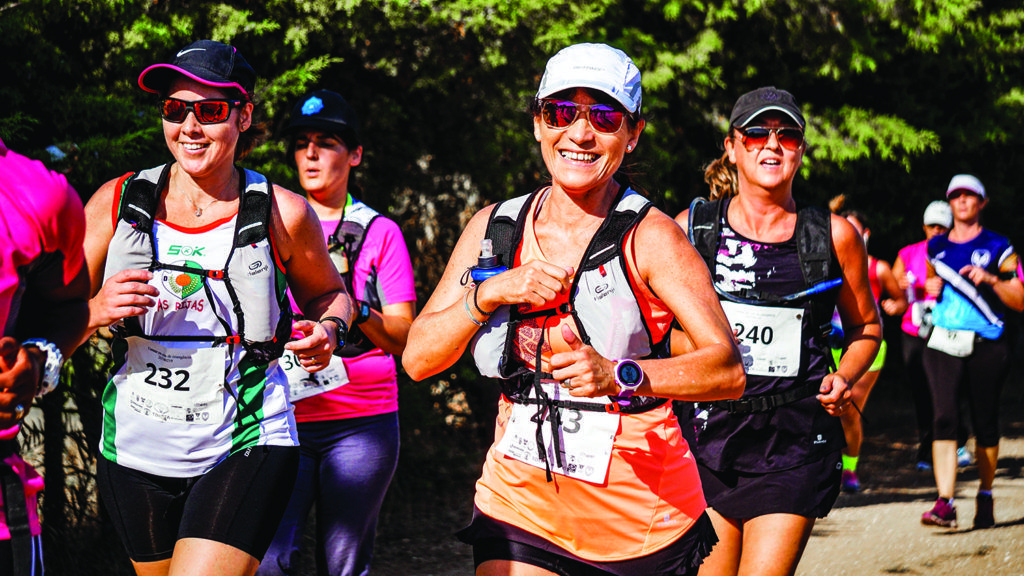 It's running season! This week begins and ends with community races, so shake off the winter cobwebs from your sneakers and get on out there.

Sunday, March 31

Let Your Colors Run 5K run/walk

Throw on your sneakers, grab your friends and head to the South Williamsport Park Complex for some exercise in support of the South Williamsport High School Yearbook.
The event contact is Kelly Shearer, kshear@swasd.org.

When: 2 to 5 p.m.
Where: 700 Percy St., South Williamsport
Cost: Adults – $30, Ages 12 and under – $20
For more information, click here.
Monday, April 1

April Fools!!!

Tuesday, April 2

American Rescue Workers' Spring Auction

Support the American Rescue Worker's Spring Auction 2019 on April 2. Doors open at 4pm, Auction begins at 5pm. Food will be sold from 4pm-8pm. Items in the auction include antiques and collectibles, and a full list of auction items can be found on www.auctionzip.com. All proceeds benefit homelessness and hunger prevention services provided by ARW in your community.

When: 4  p.m.
Where: St. Joseph the Worker Parish Castellano Center, 702 W. Fourth St, Williamsport
Cost: Free
For more information, click here.

Wednesday, April 3

Abraham Ferraro: Every Which Way
Abraham Ferraro will feature several bodies of work in this exceptional exhibition. Directions is an ever-growing series of mail-able sculptures complete with addresses, postage, shipping labels, and installation directions. The Light Switch series includes interactive installations that allow the viewer to make ART, or in some cases, declare the work NOT ART. They happily abound with irony and sarcasm because making art is anything but flipping a switch.
Ferraro is an interdisciplinary artist working primarily in sculpture, installation, and performance. He earned a BFA from SUNY Fredonia, and an MA and MFA from SUNY Albany. His award winning work has been exhibited nationally and internationally, and is included in various collections. He was a resident artist at Sculpture Space, and is currently the shop supervisor at Rensselaer Polytechnic Institute in the School of Humanities, Arts, and Social Sciences.

When: Today until April 18

Hours: Sunday: 1 – 4 p.m.Tuesday: 2 – 7 p.m.Wednesday: 11 am – 5 p.m.Thursday: 2 – 7 p.m. Friday: 11 a.m. – 5 p.m.
Closing Reception: Thursday, April 18, 4:30 – 6:30 p.m.Gallery talk 5:30 p.m.

Where: The Gallery at Penn College
Cost: Free
For more information, click here.

Thursday, April 4

Creating Authentic Connections in a digital world
Safe Haven, the Lock Haven University student wellness club, invites the public to "Creating Authentic Connections", featuring Hailey Yatros, a "millennial expert."
Yatros authored work "The Millennial Makeover" and "Back to the Source: Cultivating Inner Peace in a Technology-Driven World" has taught thousands of young adults how to build meaningful relationships so they can be equipped to make a global impact in their communities and around the world. She has been featured in Taste of Home Magazine, HayHouse Radio, MetroParent Magazine, Elite Daily, Millennial Magazine, Vice Magazine and many others. Hailey emphasizes discussions and trust so her audiences can honestly look at their inner selves and build relationships.

When: 7 p.m.
Where: Ulmer Planetarium, Lock Haven University
Cost: Free
For more information, click here.
Comedian Olivia Grace at Arthaus Project

The Comedy Shop and Arthaus Projects would like to welcome Olivia Grace to Williamsport. Olivia is a stand-up comedian who grew up in the suburbs of Orange County, Callifornia.
Olivia made a name for herself as a roaster in the Belly Room of the World Famous Comedy Store in Los Angeles when she was too young to legally enter the 21+ venue. Olivia quickly became a staple of the growing Roast Battle phenomena. She was featured in a documentary short about the show directed by Jason Rietman that premiered at Sundance in 2016. Olivia has performed on all three seasons of Jeff Ross Presents: Roast Battle on Comedy Central. Most recently, Olivia was a writer for the 2018 Roast of Bruce Willis. Olivia has participated in the Just For Laughs Festival and New York Comedy Festival.

When: 8 to 10:30 p.m.
Where: 140 W. Fourth St., Williamsport
For more information, click here.
Saturday, April 6

Herbs and plants of the Civil War

Learn what plants and herbs played a vital part during the Civil War at the Lysock View Complex.

When: 10:15 to 11:30 a.m.
Where: 542 County Farm Road, Montoursville
Cost: Free
For more information, click here.

Uptown Music Collective open house

The Uptown Music Collective features eight private lesson suites, two classrooms, two ensemble rooms, a computer lab, a recording studio, video studio and more.
For more information about the open house, getting enrolled at the Collective, or to set up a private tour call 570-329-0888, email Brendan Mondell at brendan@uptownmusic.org or visit the Collective on the web at www.uptownmusic.org/openhouse.

When: 11 a.m. to 2 p.m.
Where: 144 W. Third St. Suite 201. Williamsport
Cost: Free
For more information, click here.

Mother's Day prep vendor event

New Covenant United Church of Christ youth are sponsoring this event as a fundraiser. Come shop and get a Mother's Day gift or Easter gift. Many gifts to choose from!

When: All day
Where: 202 E. Third St., Williamsport
For more information, click here.

TEDxWilliamsport 2019

TED is a nonprofit organization devoted to Ideas Worth Spreading, usually in the form of short, powerful talks delivered by today's leading thinkers and doers. Many of these talks are given at TED's annual gathering in Vancouver, Canada, TEDWomen and TEDGlobal conferences, and thousands of independently organized TEDx events around the world, then made available, free, on TED.com and other channels.
TEDxWilliamsport will host the following speakers: Tonya Anderson, Regis Bingham, Airneezer Page-Bingham, Lynaugh Bobst, Jeremy Ciliberto, Patrick Cummings, Rachel Farrow, Jay Grandis, Joe Hopkins, Kacie Hopkins, Joanne Landis, Julieanne Steinbacher, and Judith Olinsky.

When: 11 a.m. to 3:30 p.m. (Speakers begin at noon)
Where: Pajama Factory, 1307 Park Ave., Williamsport
Cost: $20 (the event is currently sold out)
For more information, click here.

Restore to Freedom Gala

Join Oasis of Hope for an evening dedicated to their fight against Human Trafficking in restoring the lives of survivors. You won't want to miss this special evening. The founder of Oasis of Hope, Debbie Colton, and her staff will be near the appetizers and will engage in discussions and answering questions. A unique opportunity to hear personally from those who work directly with survivors and on the front lines.

You'll have the opportunity to see video and hear from the program director and founder on exactly all that God is doing at, and through, Oasis of Hope.

When: 5 to 8 p.m.
Where: Camp Susque, 47 Susque Camp Road, Trout Run
Cost: $30 for general admission (sponsorship available)
For more information, click here.

Mile Run Trail Challenge

Join Integrity Racing for its eighth annual Mile Run Trail Challenge Half Marathon. This event is capped at 500 participants and is a great warm-up race to your spring/summer running season! Be prepared! It almost always snows before the event date and is cold! There will be three aid stations located at miles 3.2, 7.5, and 10.5 with snackable items like peanuts, pretzels, M&Ms, Swedish fish, etc. We have a 6-hour time limit in place, but hikers are welcome.
Stay for the awesome after-party! The staff fires up the grill and feeds everybody that comes; typically, we have burgers, hot dogs, pizza, and/or soup, as well as snack items. Beer, water and soda will also be available.
All participants receive a finishers medal.

When: 10 a.m. (Packet pick-up begins at 8:30 a.m.)
Where: 314 Mile Run Road, Allenwood
* Registration will close on Wednesday, April 3rd at noon.