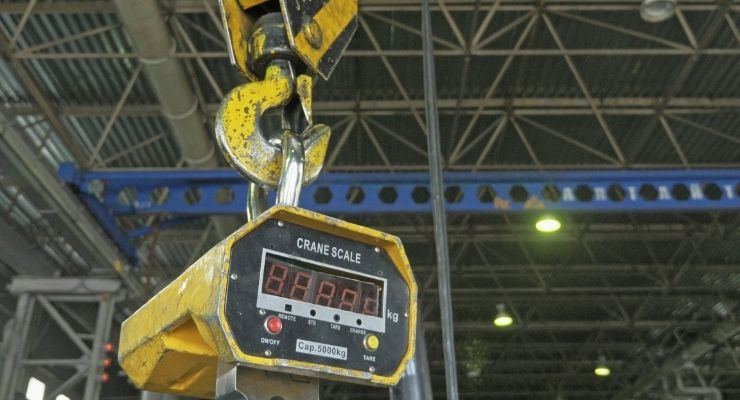 Industrial facilities don't use average scales, instead choosing larger, more powerful options. However, industrial scales aren't universal devices. You must learn the essentials before buying workplace weighing tools. To avoid novice buying mistakes, read the guide below to learn the essential tips for finding the right industrial scale for your needs. 
Consider the Specific Application
There are many industrial scales for many different industries and applications. As a result, perusing the market takes patience, but doing so will pay off. For example, workplaces that must regularly weigh trucks should use truck axle scales.
On the other hand, manufacturing facilities use tools like floor scales and pallet jack scales. Thankfully, once you understand which scale is best for your application, learning the ropes and buying more in the future will be straightforward.
Always Prioritize Reading Accuracy
No matter your application, ensuring your scales produce accurate readings is crucial. Unfortunately, several different factors can affect your industrial scale's accuracy, so choose carefully. For example, something as seemingly innocuous as the wind can make scales inaccurate.
However, before considering your work environment, look carefully at the brand you're buying from. As you do a deep dive into a scale's customer reviews and the manufacturer's reputation, you'll learn valuable lessons regarding the product's quality. Once you know you're looking at a high-quality product, you can start thinking about whether your workplace can accommodate it successfully.
Don't Forget to Check Maximum Capacity
Scales can only handle so much weight, but the maximum weight each scale can handle varies. As a result, one of the essential tips for finding the right industrial scale is checking the load capacity. It's easy to assume, "Hey, this scale is for trucks. So it can handle my workplace needs," but it's not that simple. For instance, you can weigh trucks using in-ground or portable scales.
Although some portable scales can accommodate up to 20,000 lbs. per pad, others can only handle up to 2,000 lbs. successfully. However, in-ground scales are better for handling loads clocking in closer to 100,000 lbs. Therefore, truck scale performance varies. Thankfully, all it takes is checking the scale specifications to ensure it's the right choice for your weighing needs.