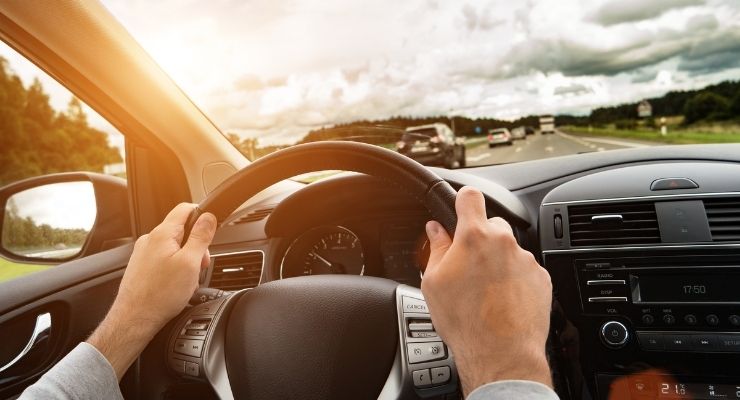 Is your car shaking uncontrollably? If you're looking for an answer to the question, "why does your car vibrate while you drive it?" explore this blog to find out.
Damaged Drive Shaft
If your car is vibrating, that could be a sign of a bad brake shaft. The shaft transfers torque from the vehicle to the wheels. If the problem is the driveshaft, there are a few components that are usually at fault. These include the universal joints (U-joints), carrier bearings, or couplers. If your car vibrates the most when accelerating, this typically points to faulty U-joints.
Worn Brake Rotor
Do you only feel the vibration when breaking? That means the problem could be with your brake rotor. The brake rotor is the disc on the wheel that applies pressure to the brake pad when stopping. If you don't replace your brake pad routinely, the rotor can become warped. This damage will make the pad incapable of getting a proper grip on the disc, causing vibrations. You can only fix this by replacing your brake rotor.
Tire Problems
The most common cause for vibrations is tire trouble. The main problems that cause vibrations are improper PSIs, "out-of-round" tires, uneven wear, or tire imbalances. The PSI of a tire is the measurement people use for checking tire pressure. Every car has a desired tire pressure, which you can find in your manual. Car owners sometimes don't realize that an over-inflated tire can be as bad as an under-inflated tire.
Uneven wear is typically a sign of a more significant issue. If you have a tire that's more worn-down than the others, that typically means an external force is causing the problem. For example, uneven wear might result from exhausted brake pads. So, if you notice uneven tire wear, have it checked out quickly. You don't want your breaks to give out on the road.
If your tire is imbalanced, bring it to a tire shop where professionals can put weights in the wheels to even them out. "Out-of-round" tires have flat spots somewhere on their wheels, meaning that they aren't perfect circles. Every time the flat part hits the road, the car shakes.
Engine Issues
If the problem comes from the engine, there will be two major signs. The car may shake when accelerating or after being on for a long time. There are a few internal parts that could cause vibrations if they're not working correctly.
Those problems included a clogged fuel filter, a sour mixture of air and fuel in the pistons, a spark plug problem, or insufficient air in the engine. All of these could cause vibrations, and you'll need to have a professional inspect the engine to diagnose any specific problems. 
Now, you know why your car vibrates while you drive it. As a result, you can start working towards a solution.