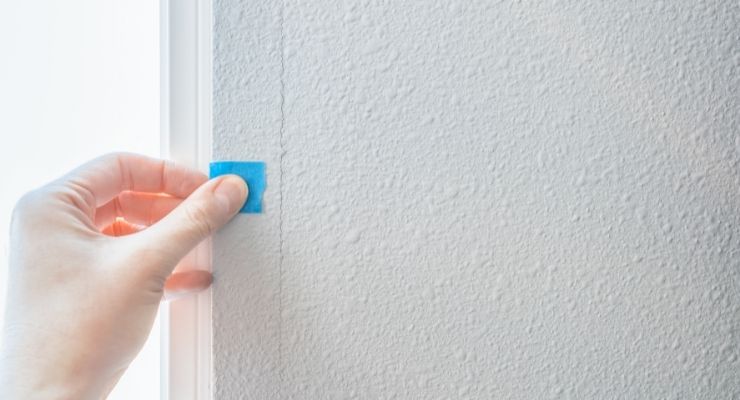 Purchasing your first home is overwhelming and exciting at the same time. There are so many thoughts, questions and ideas running through your brain that it's tough to keep everything straight. This list compiles the things you should watch for when viewing a house to make life a tad easier as you consider which home to buy.
Look at Floors
What's a way to know if the plumbing isn't quite right? Check the floors around the bathrooms for sagging or dipping. Notably, sagging floors in other portions of the house could mean the structure could need some work.
Location of Fresh Paint
A botched paint job or multiple layers of paint is entirely normal. Pay attention if the home hasn't had renovations in a while, but you find fresh paint or sheetrock on the basement ceiling. This likely means that the homeowners fixed something right before putting the house on the market. Or worse, they're covering up a problem. The location for fresh paint is crucial. It could be a water damage coverup or termite or carpenter ant damage. Make a note, and then ask why the work took place.
Pay Attention for Cracks in Walls
Noticing a crack in the wall is never good. A break in a brick wall indicates there's movement and is a sign of structural damage. If you spot small cracks in drywall, these are less of an issue, but large ones or any with discoloration could point to structural problems and leaks.
Trees Outside
Homeowners and even home inspectors easily overlook trees. These big, beautiful giants pose risks depending on how close they are growing to your home. They could catch fire, fall during a storm, or dead branches could break off and fall on your home. The leaves call also fill and clog your gutters, the roots could grow into your basement and they could lead to a bug infestation. Having trees removed isn't cheap, especially if your home is in a densely populated area.
Water in the Basement
Be on the lookout for water in the basement. If you can, schedule a viewing of the house right after a rainy day or storm. If the basement looks dry, you're good to go. It isn't a good sign if the basement appears damp, smells musty, or has puddles.
Assess the Roof
Another item to keep an eye out for when viewing a house is the roof. When was the roof installed? This question is the most critical one you can ask about when purchasing a home. You then need to question if they have the warranty to back up their dates. Older homes could potentially have multiple layers of roofing or asbestos hiding underneath. Don't be afraid to ask questions.
Test the Windows
Is it OK to open and close the windows even though it's not my home? Sure is! Make sure they lock and seal properly and check if you can feel any drafts. Replacing a few windows on the house isn't extremely costly, but it's pricey if you have a lot.
Once you've narrowed down your decision and the homeowners have accepted the offer, hire a home inspector and schedule a home energy assessment to make sure everything's OK.