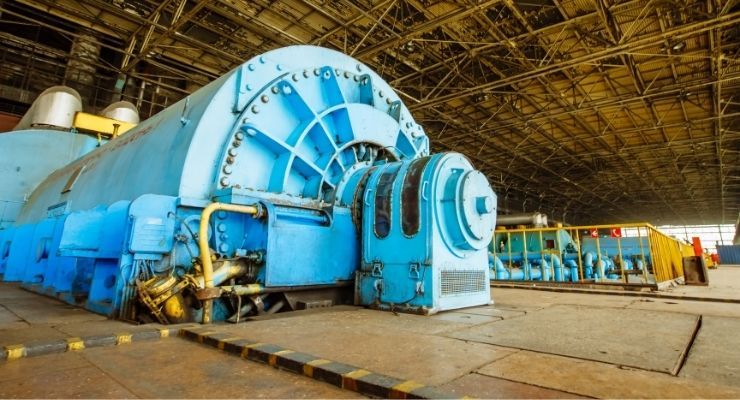 Nuclear energy has been lampooned, criticized, and satirized so much in our culture that it's difficult to tell fact from fiction. Unfortunately, you can find a great deal of misinformation regarding nuclear energy waste.
Some readers may already be familiar with these common myths about nuclear energy waste.
We Don't Know What To Do With All Our Nuclear Waste
Though the scientific community knows where to store all the nuclear waste accrued on Earth, many people remain concerned that the planet will soon become overcrowded with loose, forgotten barrels of waste. People fear the impact a nuclear waste-heavy environment will have on them. But this concern is baseless.
People can safely store high-level waste (HLW) underground in geological disposal facilities (GDFs). You can find these spaces, typically more than 650 feet underground, in countries all around the world, including Finland, Sweden, and the United States.
Though nuclear energy has lead to ecological disasters, it's unlikely any problems will stem from stored waste.
There Is No Way to Safely Transfer Nuclear Waste
Nuclear waste, despite what rumors say, is perfectly safe to transport. People have shipped tens of thousands of shipments of HLW worldwide. In all that time, we've never seen an instance of radioactive release harming people, property, or the environment.
Even when under the most extreme weather conditions, the packages that store waste are shielded from radiation and contamination.
All Nuclear Waste Is Dangerous For Tens of Thousands of Years
When people imagine nuclear waste, they imagine glowing green rods that maintain their radioactivity for thousands of years. If a person believes this, they've been duped by the While some pieces of radioactive waste do remain radioactive for tens of thousands of years, that accounts for a very small portion of the overall waste.
Most nuclear waste loses its radioactivity after tens of years. Once this happens, people can safely store it outside of GDFs, while the small fraction of intensely radioactive waste must remain there for centuries to come.
Waste Might Emerge From Geological Repositories and Harm Future Generations
It's almost insulting to assume radiation scientists, geologists, and engineers haven't created GDFs that can stand the test of time. Multidisciplinary experts have made it their lives' work to build GDFs that can last as long as the radiation they store.
GDFs offer multiple layers of protection, with storage solutions created to protect against any movement, including earthquakes. Though we haven't had thousands of years to test their efficacy, people can sleep well knowing that they're protected by the greatest minds around.