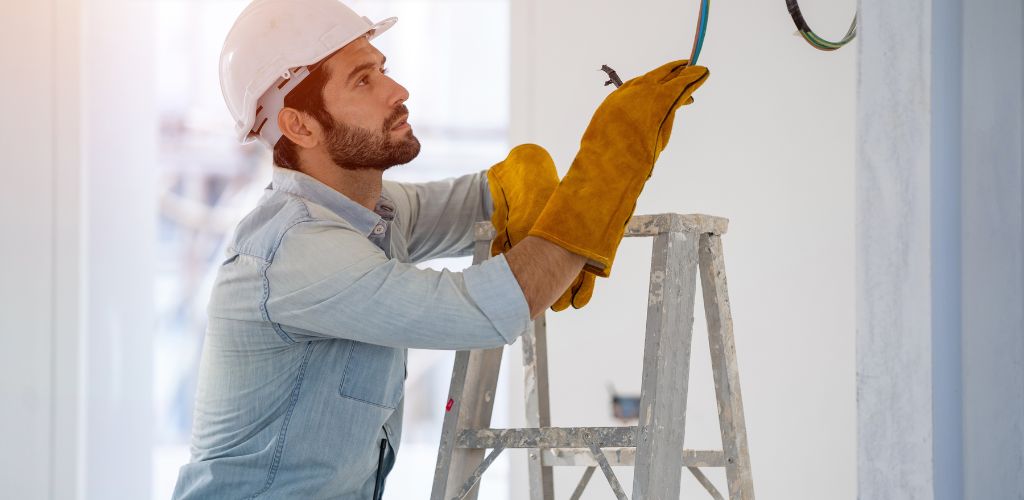 Does your office suffer from regular electrical complications? The culprit behind these issues may lie within your walls! Here are some common electrical problems found in older commercial buildings that you should know about.
Outdated Fixtures, Breakers, & Outlets
Outdated fixtures, breakers, and electrical outlets are all too common in older commercial buildings. For instance, some facilities built before 1960 still utilize a fuse box instead of a breaker panel. New occupants must replace this phased-out technology upon moving in to prevent electrical fires and short-circuiting.
Additionally, many older buildings feature inefficient—borderline obsolete—light fixtures that produce subpar lighting and overconsume energy, leading to increased monthly power bills. Lastly, you may discover outlets without grounded wiring, frayed or damaged connections, or other mechanical issues. For example, with fuse boxes, you must update these outlets to meet strict building and safety requirements. In some situations, you may be able to retrofit your existing electrical features with more energy-efficient models.
Inferior Electrical Circuit Load Capacity
Professional engineers will calculate the circuit load capacity of a commercial building's electrical system to ensure that all devices and appliances connected to the power supply are protected from short-circuiting. Unfortunately, older facilities often feature electrical systems with insufficient load circuit load capacities relative to the needs of modern devices. As a result, equipment is more prone to malfunctioning, potentially leading to an electrical fire or worse. So instead of upgrading your building's appliances, consider inspecting your system's electrical circuit load capacity and consulting with an engineer to implement practical solutions and improvements.
Damaged Wiring
Wires and cables found throughout older commercial buildings are often completely functional; however, they're also typically damaged. When insulation around wiring degrades, the chances of an electrical fire rise significantly. Additionally, frayed cables are electric shock hazards with the potential to cause severe tissue damage and even death. When purchasing an older building, it's vital that you inspect and replace all damaged wiring throughout the electrical system to ensure the very best conditions and safety.
These common electrical problems found in older commercial buildings are, luckily, quite fixable. Simply contact a trusted and reputable engineer to find the very best solutions for your issues and needs. Electrical engineers possess the experience, knowledge, training, and equipment necessary for successful and safe services.