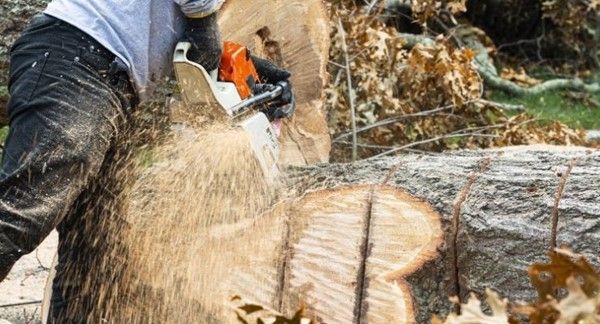 Enhancing the landscape of your home can have a significantly positive impact on its curb appeal and value. However, certain landscaping projects can get a little pricey. Many homeowners may try to take on projects on their own to save money.
While some backyard landscaping projects may be suitable for the general homeowner, others can be extremely challenging or even dangerous without professional training and experience. You don't want to hurt yourself or cause damage to your property.
Here are some backyard landscaping projects to leave to the professionals.
Removing Large Trees
If you have a large tree on your property that is diseased, infested, or dead, you should consider removing it. In this case, it's best to hire a professional to get the job done safely—especially if the tree is located close to your home.
While homeowners may have success removing small or medium-sized trees on their own by simply renting a skid steer with different attachments, large trees are far more dangerous to remove. If the tree falls in the wrong direction, you risk crushing your home, someone close by, or yourself. Enlist the help of a professional tree removal company for large trees.
Installing an In-Ground Irrigation System
This is another backyard landscaping project to leave to the professionals. While many homeowners have tried to install their own in-ground irrigation systems, few have done it correctly.
Designing and installing an in-ground irrigation system in your yard requires a strong understanding of plumbing and electricity as well as an awareness of local building codes. In other words, the process is quite challenging.
To avoid creating a big mess in your lawn, consider hiring a certified irrigation specialist to install your in-ground irrigation system.
Installing Retaining Walls
Retaining walls support soil laterally so that it maintains a slope. If a retaining wall is installed incorrectly, the soil will begin to move, and the wall will shift or even fall. To avoid having to replace your retaining wall regularly, hire a professional. Keep in mind that the larger a retaining wall is, the more important it is to consider professional assistance.