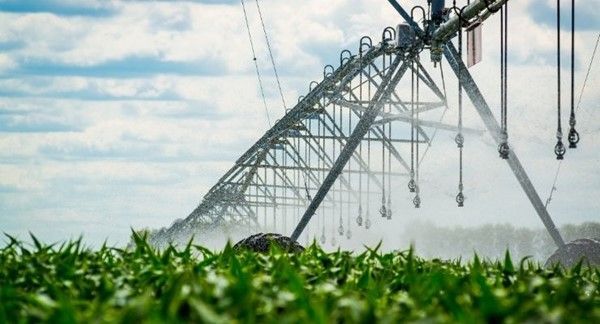 An agricultural irrigation system is not only a significant amount of money, but also an important investment. To choose the best make and model, it is best to work with an experienced irrigation company.
Their knowledge and expertise on different types of sprinkler systems will help save you money in the long run and help provide you with the best irrigation system to improve long-term crop yield.
Knowing basic information beforehand can help you purchase the right irrigation system for your needs. After all, it's not just the irrigation system that is a factor, but also the factors under which you are irrigating. This brief guide will help identify factors to consider when buying a farm irrigation system.
What Do I Need To Know Before Buying an Irrigation System?
Knowing which approach will work best for you requires obtaining knowledge about the options available. However, an approach that works well for you may not for another. Consider these factors before purchasing equipment:
Soil type. The type of irrigation method used can affect not only the irrigation method, but also run times as well. Sandy soils require more frequent applications of water at a high rate to keep moisture in the root zone. Tighter clay soils hold moisture longer but may require frequent applications at a lower rate to prevent runoff.
Topography. Hilly or sloping land can be a challenge. Drip irrigation works well if the laterals can be run along topographical lines. System run times may need to be adjusted to prevent runoff. Rugged equipment is a factor too. Do you need specialized tires? These are questions worth investigating. For example, bias and radial tires differ from each other, and they can affect how you operate your machinery. Radial tire advantages are reduced tracking and a higher load capacity. Bias tires have less flexibility and tend to cause deeper ruts, but the cost might be right for you. Travelers and center pivot systems are usually out of the question on hilly topography.
Local Climate. The amount of heat and humidity in certain climates affects evaporation rates, which help determine the best irrigation options. For example, sprinkler irrigation in a high-heat or high-sun situation will lose more water to evaporation than drip irrigation.
Type of Crops Grown. This is a determining factor in picking out an irrigation system. Knowing whether a crop is particularly susceptible to problems caused by incorrect irrigation, such as burning, root issues, or poor growth caused by unsuitable soil conditions is paramount.
Water Source and Availability. The location of the source, such as in ponds or lakes, will determine the type of irrigation pump that will be used. If water is in short supply and conservation is a priority, that alone will help dictate which system is the better choice. Another consideration is whether the water source might contain insecticides or other chemicals that can harm crops.
How Do I Make a Choice?
We hope pointing out the factors to consider when buying a farm irrigation system will help you make a buying decision. For expert help, talk to a company that offers experienced help, as they can design and install the perfect system to meet your needs.