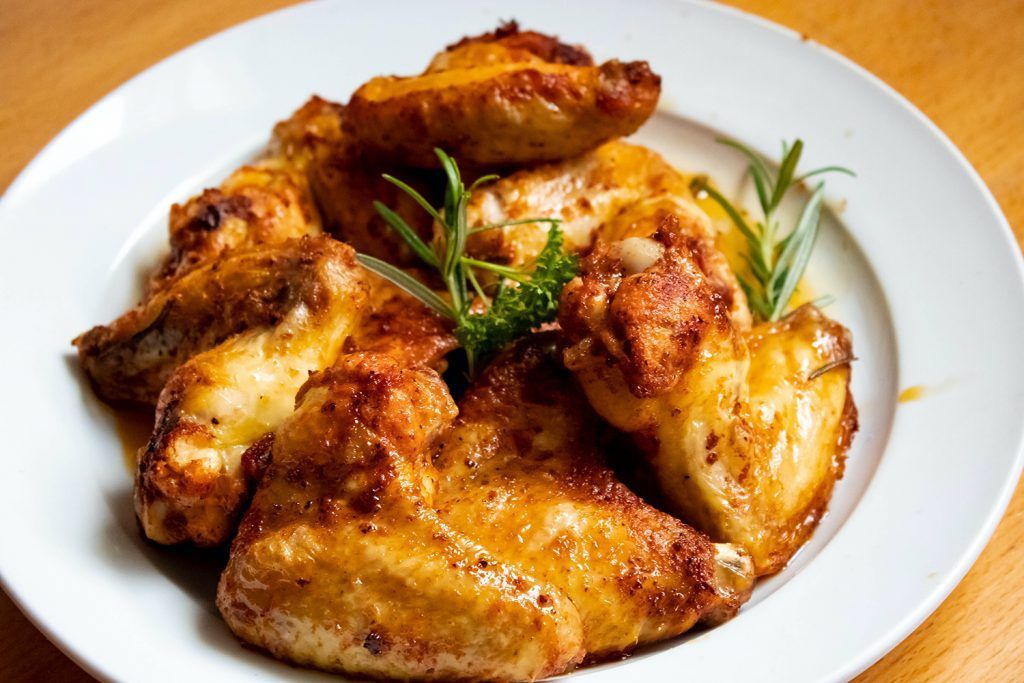 There are so many ways to prepare chicken for delicious easy meals. Get yourself a few packs of fresh boneless skinless chicken breast and freezer bags, I want to give you a few ideas!

Chicken Strips– Clean and cut chicken into strips. Put on your favorite seasonings.
A few of Andrea's Favorite Seasonings are:
Chicken Seasoning by Clover Valley (Found at the Dollar General. Only $1!)
Tastefully Simple Seasoning Salt ($10 a bottle)
McCormick Grill Mates in these flavors; Zesty Herb, Garlic Herb and Wine, Brown Sugar Bourbon, and Mesquite. (about $2 a piece)
Get creative! There are so many different flavors. You can make different bags of amazing flavored chicken. Place in the freezer until ready to grill or bake.
Fried Chicken – I use the Clover Valley seasoning, and also cut my chicken into strips and put a couple tablespoons of seasoning on the chicken after I have it in a freezer bag. Shake it up well, and place right in the freezer.
Then all you have to do is roll in flour and fry when you get it out of the freezer! Makes fried chicken that much easier. (You can keep the breast whole if you prefer, but they cook faster in strips.)
Chicken Quesadillas – I love this one. Take clean chicken breast and cut into 1-inch cubes. Place in a freezer bag and sprinkle Clover Valley Chicken Seasoning in the bag. Shake and ready to go for delicious chicken quesadillas! Just saute them in a little olive oil in a medium hot pan.
Stir Fry – Stir Fry is a wonderful thing to have ready on hand. Everyone has veggies and rice handy in their kitchen. Why not have chicken or steak in thin strips or cubes ready to go at any time!? This is a perfect quick meal to have ready to go in your freezer.
Stuffed Chicken – This one can't be any easier … Keep the breast whole and slice right through the middle of the chicken just until the end. You don't want to cut clear through. Season it all over (and in the cut you just made), place in the freezer. Once unthawed, the whole chicken breast will be seasoned with so much flavor and you can stuff it with filling!
Chicken Casseroles – My brother giggles at me because he says I love my casseroles, and I do! Having chicken ready in my freezer for casseroles is so handy. I have many chicken casseroles on my Andrea's Country Home Cookin' cookbook, on Facebook and my website. Whether they are whole chicken breasts, or cubes seasoned and ready to go, I have many recipes ready to put that chicken to use! One of my favorites has to be Chicken Pot Pie Casserole on a cold fall night.
Check it out here : https://www.andreascountryhomecookin.com/chicken-pot-pie-casserole/
Soups – I can't miss soups! Having chicken ready to go to be baked for tasty Chicken Cordon Bleu Soup or Chicken Rice is a must in the winter. I love having the soups ready to go in my freezer to pull out at any given time. Who knows when a bad cold or flu could hit. Chicken Rice soup tastes so good when you are not feeling well.
Don't Forget!
Label those bags! This way when you pull them out you know what you prepared them for.
Last week I made a Chicken Quesadilla bag, Zesty Herb Chicken Strips, and a Whole Breast bag ready for soups and casseroles this fall! 
Get bags out of the freezer in the morning so they are unthawed by dinner time. 
I buy my chicken at Wegmans. I get a family pack for around $11 – $13 and can usually get two to three dinners from one pack to feed a family of four. * It's so important to season before you freeze. Your chicken will have such amazing flavor. Trust me. Plus, who wants to freeze a whole pack of chicken and have to mess with it later? Get it done and over with, and the feeling of having all those meals ready to go is totally worth it!