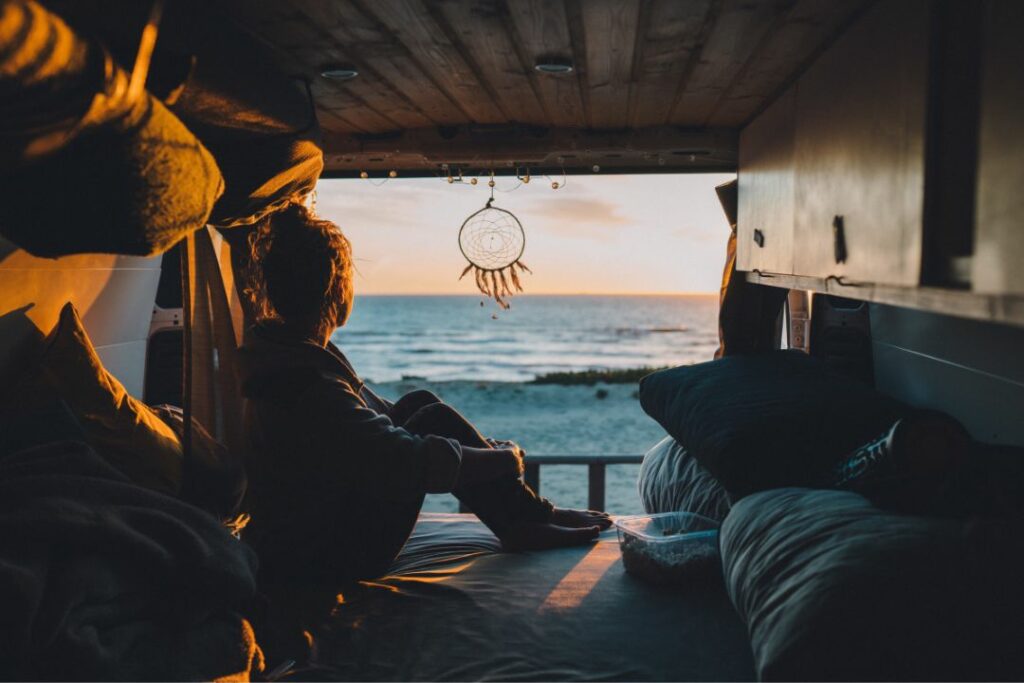 When you convert your van into a camper, a new lifestyle is waiting for you. Many aspects of van life will require adjustments in your current lifestyle. It will take time to find comfort in your mobile home.
These tips will help you better understand van life and give you an easier time transitioning to life on the road and in the great outdoors.
Grow Used to a Small Number of Electric Devices
We use numerous electronics throughout the day, and an average home will have multiple electrical devices such as a microwave, refrigerator, or television. These devices won't be available while you transition into van life, so it will be good for you to practice living without them. Most of the time, in your camper van, you will have coolers to store refrigerated items and a camping stove to heat food. Learning to rely on these items will make life in a camper van easier.
Spend a Few Nights Living Out of the Van
If you want to understand better what it will feel like to live in a camper van, it's a good idea to spend a few nights in your van. You will need furnishings and other items to make yourself comfortable in your van. Understanding the conveniences that you don't have in a home will help you grow used to the work you'll need to put in to have a relaxing time in your van.
Create an Organizational System Involving Little Space
There isn't a lot of space inside a van, and if you have multiple belongings, you will need to find ways to organize them in a small space. One of the helpful tricks for camper van living is to use multifunctioning storage containers that may make a good bed. A large storage chest may hold multiple items while also being large enough to act as a platform to place a small mattress. Using pouches you can hang on the van walls will keep things out of the way and give you space to move around.
Get Into a Mindset for Longevity
When living in a van, it's important to consider the sustainability of your resources, such as food, water, and tools. If you want to make your transition into van life easier, you'll want to begin using items that last longer and prevent more stops to ensure you stay on the road longer.
In van life, you never know how far the next grocery store or gas station will be, so it's important to have a stock of supplies and resources, such as canned foods or jugs of water. 
Van life is an interesting lifestyle, but it will take time to get used to it. Use these tips to help you grow accustomed to your new life in your camper and to help you transition into a lifestyle on the road.