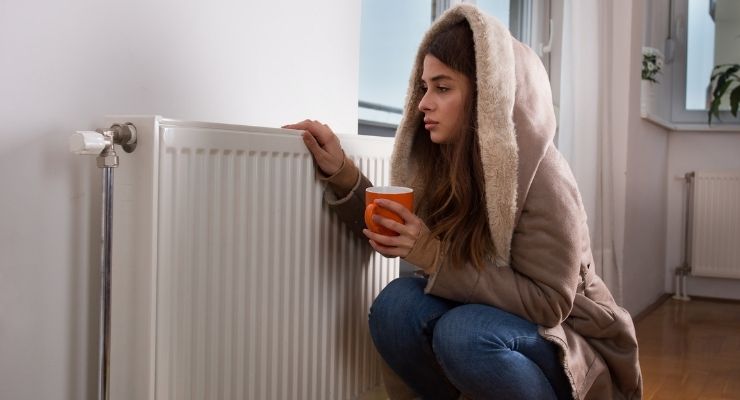 Winter is the coldest time of the year, so unless you love being cold, that means you need to figure out how to keep yourself warm. For many, this means turning up the thermostat. However, many people don't want to do this because their energy bills will increase.
Nonetheless, you don't have to freeze yourself this winter if you follow the right strategies. Here are a few tips for staying warm on a budget this winter.
Wear Extra Layers of Clothing
One of the easiest ways to warm up when you feel cold is to put on a few extra layers of clothing. Although it may sound uncomfortable, wearing a comfortable jacket or sweater is something many people look forward to year-round.
Wearing layers makes it easier to control your internal body temperature because when you feel too warm, all you have to do is take off your jacket or socks. If a sweater and a hat won't do the trick, you can always snuggle under a blanket for an extra layer of warmth and comfort. Also, investing in some wool socks will keep your feet warm if your floor feels too cold.
Take a Look at Your Heater
If you turn up your heater and it still isn't warm enough in your home, you may want to ensure that it's functioning correctly. First, make sure that you know the difference between forced air and radiant heat to identify which type is in your home.
Then, if your system uses forced air, investigate your air filter to see if something is clogging it. When dirt, dust and pet dander clog your air filter, your HVAC system must work harder to achieve the same result, causing your energy bill to skyrocket. Therefore, you can keep yourself warm and save money at the same time by changing the air filter or cleaning it.
Seal off Any Gaps and Cracks
If there are any gaps or openings in your home, warm air can leak out, and cold air enters, making it a chilly environment. When you feel a draft in your home, seal it immediately with foam or caulk to insulate yourself from the cold.
Heat loss keeps you cold and causes your furnace to work hard, just like a dirty air filter. Patching up any holes and sealing off your doors and window frames can work wonders when you're freezing indoors.
Overall, spending your winter inside doesn't mean that you have to suffer. If you follow these tips for staying warm on a budget this winter, you should have no problem enjoying the great indoors!