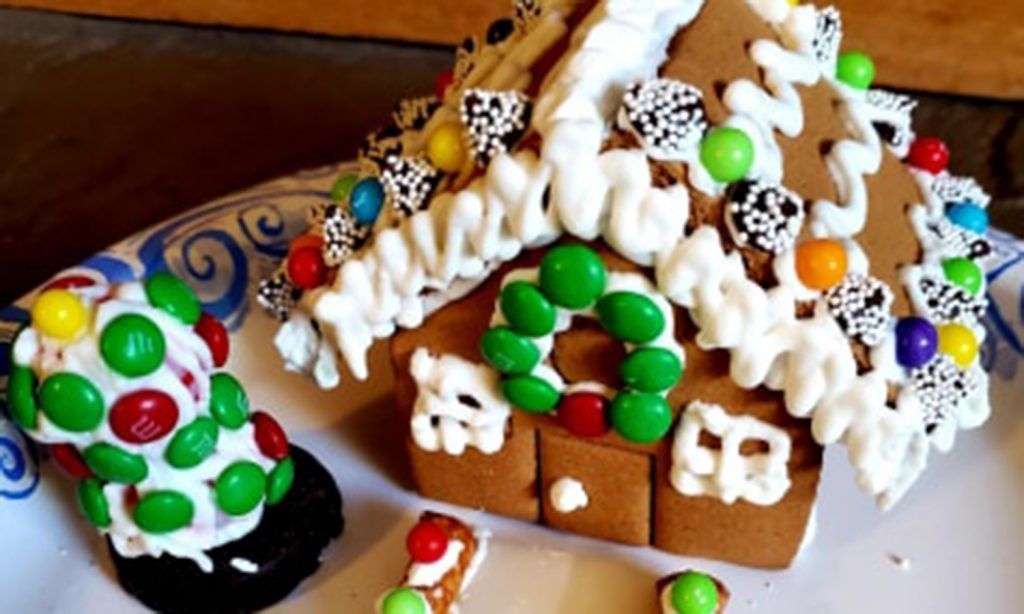 Making gingerbread houses is such a fun family pastime with lots of eating, talking and laughing.
The key to a sturdy house is building them hours before you decorate. My son, Tyler, puts them together the morning of then we let them sit all day before decorating in the evening. There are so many fun and cool ideas for gingerbread houses.
Here are some tips for your gingerbread house endeavors!
1) I like the boxed kit, just because it has the pieces and the icing/candy ready to go. Plus, we love the family pack that makes 4 to 5 houses so it makes a little village. Snap them apart and go to town. I bought ours at Big Lot this year. 
2) You don't have to choose the same ones every year. This year my daughter had an Elza Castle, my son had The Christmas Story movie house, and then we had five little houses to do. Tyler made an outhouse out back with one of the smaller houses that went perfect with his big house!
How cute is this house.
Elsa Castle by my 6 year old, Kenzy.
3) Use a cookie sheet, foam sheet or paper plate to start your house on.
4) Have your icing and candy all unwrapped ready to go. This makes the process so much faster.
5) I went to Party City to get more candy. I found all kinds of goodies! $1 for 10 pieces, you can't beat it. I found lots of different colored candy canes in small sizes, peppermints, and other unique ideas.
6) Use a muffin tin or pyrex dishes to store candy in.

7) You can color your icing if you want for special touches, but we always keep ours white. You can really get into some creativity with this one.
8) Love using pretzel sticks!! You can use these to make a log house, chimney or even sidewalks. My son made a sidewalk that went right out to his outhouse I told you about.
9) Use sugar ice cream cones for trees. Use green icing, then add colorful M&M's. Coconut for snow, or even sprinkles! Add cute little touches to your house this year. 
10) Have fun and be as creative as you want. Remember, you are making little memories that will be a big deal someday. These are things they will never forget.