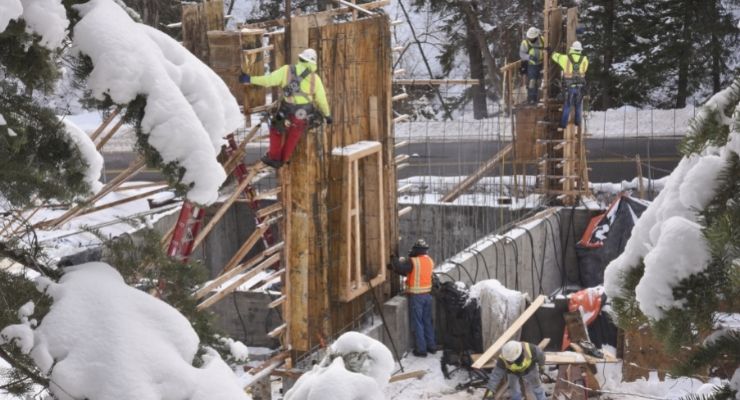 There's a need for construction projects all year round. As cold weather approaches, personnel will need to labor in chilly and snowy conditions to perform their jobs.
Site managers and foremen must ensure that the people working outside stay safe. Read on to learn tips for keeping workers warm on a winter construction site.
Make Sure Everyone Dresses Appropriately
Your first line of defense against the cold is to layer up with clothes that are both comfortable and warm. Encourage employees to dress in thermal undergarments, heavy jackets that fall below the waist, and insulated pants and gloves. Remind them to take a layer off if they start to sweat too much.
Educate Workers on the Signs of Cold Stress
Cold stress develops when an individual can't warm themselves up, resulting in hypothermia and frostbite. Shivering, difficulty breathing, disorientation, lack of coordination, lethargy, slurred speech, and a slow, weak pulse are all common symptoms of this condition. Train workers to pay attention if they experience these symptoms and to feel comfortable pausing what they're doing and immediately raising their core temperature.
Consider Using Restroom Trailers
You should weigh your options on which portable restroom service you use at your remote job site during winter. While standard porta-potties will get the job done, you should consider going with restroom trailers featuring climate-controlled interiors. When workers can step into a heated bathroom after being outside in the cold for many hours, it can be a tremendous psychological boost and comfort.
Close Off the Jobsite When You Can
You should set up an enclosed space on your job site whenever possible. Enclosing a worksite can be as basic as attaching tarps over openings like exposed doorways and window slots or as complex as prefab, modular panel systems and canopies. This helps prevent the wind from blowing in and the heat from leaving the worksite.
Knowing these tips for keeping workers warm on a winter construction site can help everyone stay safe during the season. Additionally, your employees will appreciate it when you take action to look after their well-being.