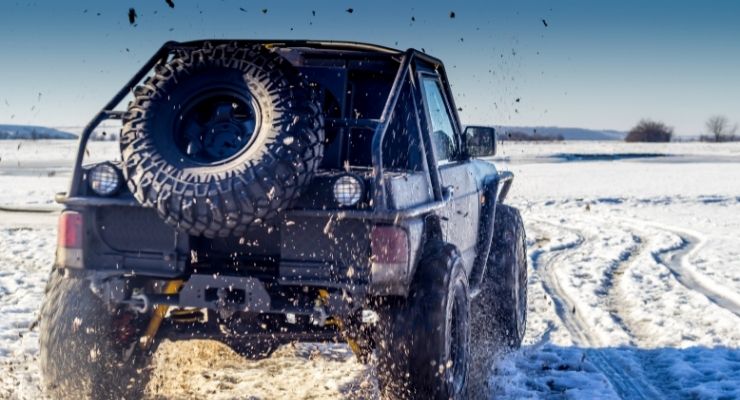 Safety is always important while you're off-roading, but especially in the winter. Exploring off-roading trails in the wintertime can be exhilarating if you stay alert to potential hazards, like black ice and losing control of your vehicle.
Learn more about how to explore your favorite off-road trail in the snow and ice with these safety risks of winter off-roading you should be aware of.
Suspension Problems
Suspension systems aren't as elastic when the temperatures drop, affecting your car's performance and your ability to maintain control as you slide over snow-slicked terrain. But there are other tips for off-roading in the snow to have better control of your vehicle. You'll want to reduce the weight, so you have a better chance of sitting on top of snowbanks. Plus, purchasing snow tires to give you better traction on icy trails is also a wise investment.
Black Ice
Most drivers are familiar with the perils associated with black ice. Black ice forms on spots like trails, bridges, and in shady areas like underneath trees. It can cause serious accidents and when you're on spots that could have this invisible winter hazard you'll want to move slowly. Usually, a glossy surface is an indication of black ice.
Visibility
You'll also have to deal with poor visibility in the winter because of longer nights and more precipitation. Keeping your vehicle clean by sweeping off snow and keeping windshield wiper fluid full can help you with better vision on the road.
Breakdowns
Breakdowns and other minor problems are more likely to occur in the winter, too. The colder temperatures make it harder for car batteries to maintain a charge, tires lose pressure, and motor oil becomes thicker, making an overheated car more likely. Keeping your vehicle maintained before hitting the trail is one way to ensure that your engine components can tackle frigid weather.
These safety risks of winter off-roading you should be aware of can help you stay safe while having fun on the trail!