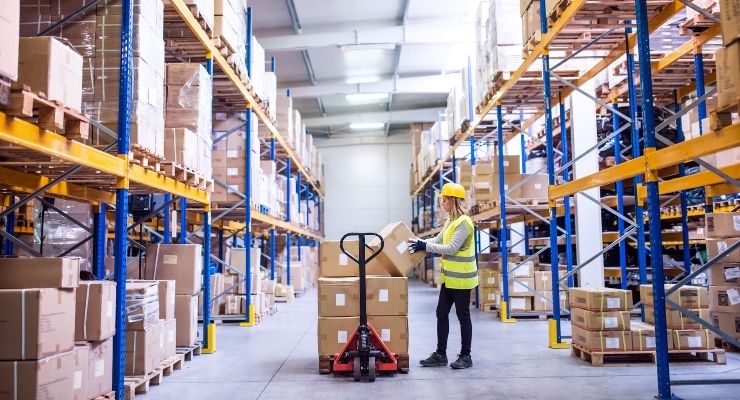 If you're in charge of a warehouse, you know how crucial inventory management is to your operation. If you aren't organized, you'll lose track of everything. You need a storage system that makes inventory management safe, easy, and efficient. You also need storage systems that have adequate capacity and weight limits. 
The last thing you want is to select the wrong type of pallet rack for your warehouse. That will slow your operation down to a halt and cost you a lot of money. If you want to do things right, you'll need to know which type of pallet rack you need for your facility.
Every warehouse is different, so there's no one-size-fits-all solution. Stick around for our tips for choosing the right pallet rack for your warehouse.
Know Your Budget
First, you'll need to know how much money you can delegate for a storage system. When calculating a budget, don't make the mistake of only including the cost of the system. That's how much the pallet racks cost, but it doesn't factor in the design and installation.
Once you go with a system, you'll need to pay for its design. Your vendor will design a unique pallet rack system for your warehouse. That's a great feature, but it's not free. The same is true for installing the system, which is another expense.
Bear in mind that you often get what you pay for with these systems. Going with the cheapest option isn't always the wisest choice.
Think About Versatility
It would be best to go with an adjustable system. That means you can adjust the length and width of the pallet racks. That way, if your business takes on new products or changes focus, you'll be able to keep the same system.
That will save you a lot of money in the long run. A versatile system is crucial even if you don't plan on changing your lineup. You'll want some wiggle room if you make subtle adjustments to your existing products. Even better, a versatile racking system will scale with you as your business grows.
Consider Accessibility
Do you deal with heavy-duty products? If so, then you'll want to consider the system's forklift accessibility. Be sure to measure the aisle width that you'll need to access the pallet racks. You definitely don't want to invest in an expensive system only to realize you don't have enough room for your forklifts.
Key Takeaways
Each warehouse is different, so you'll need to consider your requirements for space, budget, versatility, and more. There are many different kinds of storage systems, but these tips for choosing the right pallet rack for your warehouse can help you make the best possible investment for your business.