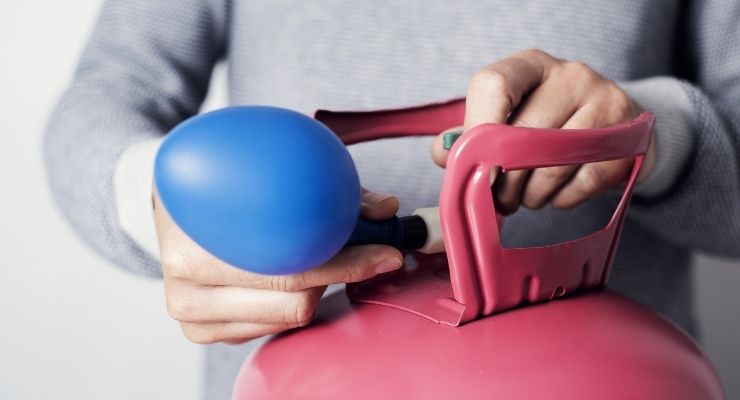 Gases—there's so much more to them than what we learned in high school chemistry class. When it comes to the scientific world, the various gases on the periodic table all have their specific functions and needs.
And there are a few that play such a significant role within the laboratory—and not just for supporting the Earth as we know it—that we think are important to discuss.
The three we'll discuss below are the most common and different types of carrier gases: Helium, Nitrogen, and Hydrogen. Below, we'll talk about what a carrier gas is and why these three are such grand players.
What's a Carrier Gas?
A carrier gas is an inert gas (a gas that doesn't have chemical reactions under a specific set of conditions—think noble gas) that's used to carry samples. So, the fact that they don't have many chemical reactions (or any at all), then it makes them perfect to carry other samples around in the lab. In this specific circumstance, we're talking about carrier gas in regard to gas chromatography.
Helium
Helium is a good carrier gas choice because it provides good efficiency and analysis times. Part of that has to do with its diffusivity or the diffusion speed of a solute vapor in the specific gas. It's similar to hydrogen in this aspect, but where hydrogen tends to beat out our balloon go-to is in pricing.
Helium is an expensive gas to obtain, so not many labs go for this as their first choice.
Nitrogen
Nitrogen, on the other hand, has a much slower diffusivity rate, meaning a longer analysis time. Where it wins out, is on the safety and cost side of things. It really doesn't react poorly with most, so in the chromatography world, that's a huge deal.
Hydrogen
Now, you may think that hydrogen would be the top choice for a carrier choice, but just because of its huge role in our day-to-day, doesn't make it a smart choice for a lab's day-to-day. In fact, the combustibility aspect of hydrogen makes it a second choice for labs—unless safety concerns and proper controls are in place. Many labs will use hydrogen generators to ensure safety.
There you have it—a brief guide to the different kinds of carrier gases. If something like this interests you, continue learning more about it and see how the chromatography world is full of wonders and exploration. Don't let high school chemistry class keep you from recognizing all the experiments in the world!