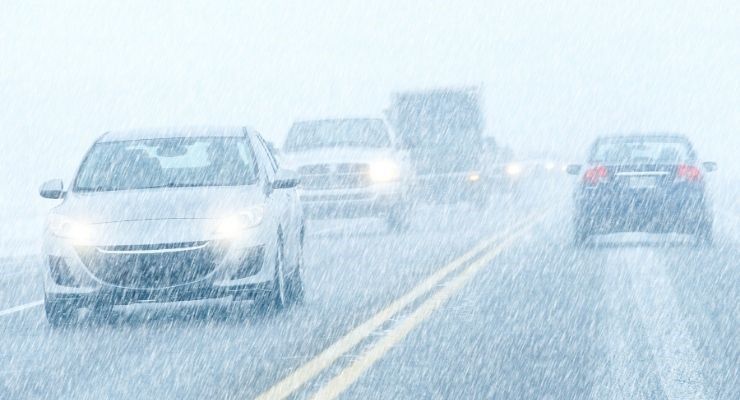 When you set out from home, you probably don't imagine that you'll get into an automotive collision. However, driving has the potential to lead to serious injuries if you aren't careful.
This is even more true in the winter due to the inclement weather. Apply these strategies for avoiding winter driving accidents to keep yourself and others on the road safe.
Drive slowly and cautiously
When people first begin to drive, they usually learn that they must exercise caution at all times. You should remember this rule when it is wet outside and visibility is limited. Rain and snow can make it harder for you to anticipate obstacles ahead.
Furthermore, it may take you more time to come to a halt because the road is slippery. When driving in the winter, you must slow your driving speed and put a greater distance between you and other vehicles. Try letting six seconds pass before following the driver in front of you.
Know how to respond to skidding
Despite your best efforts, you may still come across situations where your vehicle skids on the road. Knowing how to respond is an effective strategy for avoiding winter driving accidents. Your actions will depend on your vehicle's brake system, so find out whether it has regular or antilock brakes.
For the former, pump your brake pedal softly. If you have antilock brakes, simply press and hold the brake pedal. In either case, you should not hit the brakes abruptly since this can make your vehicle slide even more. If you find that you're spinning, turn your steering wheel in the direction that you're spinning to regain control.
Maintain and upgrade your vehicle
Vehicle maintenance and upgrades will lower the likelihood of a collision. By checking on your windshield fluid and antifreeze, you'll circumvent issues that arise because of freezing.
The cold temperatures can also hurt your battery, so you should examine it for any problems. In addition, you may want to switch out your normal tires for ones with greater traction.
If you're concerned about visibility in bad weather, you can install lighting upgrades as well. On a smaller car, you could replace your headlights with higher quality versions. For larger trucks, there are multiple positions for mounting LED light bars to supplement your main headlights. Find out what's possible for your particular vehicle and proceed accordingly.