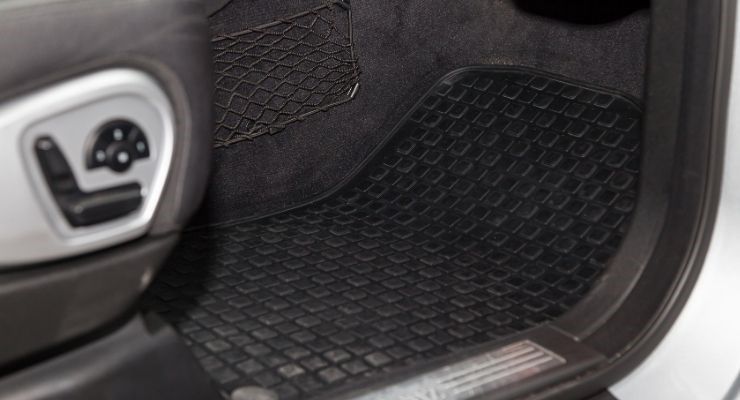 Winter weather elements often make it challenging to keep your car clean, which is why most people give up trying. Keeping your vehicle clean can increase its longevity and retain your vehicle's resale value. 
If you'd like to maintain your car's quality and cleanliness throughout the seasons, follow these tips for how to keep your car clean in the winter.
Exterior tips  
Of course, automatic or manual car washes are the most common ways to clean the exterior of your car. But there are several other tips and tricks specifically for winter that will make a difference.
Wax it. Wax provides an extra layer of protection to your car's exterior. Waxing in the winter will keep salt and grime from building up and deteriorating your vehicle's paint job.
Protect the wheels. The wheels of your car are highly susceptible to damage in the winter, especially rust. Wheel and rim-specific wax or a protective spray will keep your wheels in good shape throughout winter.
Check for rust weekly. One of the biggest concerns with winter driving is rust. Rust can create significant problems for car owners, which is why it's best to check for it weekly. If you notice spots where rust is starting to form, clean and dry the area as soon as possible to avoid further damage.
Interior tips  
Dragging snow into your car is often unavoidable. Luckily, there are a few ways you can keep your interior clean even on snowy, slushy days.
Use plastic floor mats. Dragging snow and salt into your car will do some damage to your fabric floor mats and the underneath interior. Plastic mats will hold water and keep your vehicle dry.
Have a towel on hand. Keep a towel in your car to wipe down surfaces wet because of snow. The longer your interior stays wet, the more likely damage will persist.
Extra tips  
Besides taking the time to clean your car and implement the tips above, here are a few other miscellaneous tips to help keep your car clean.
Don't tailgate. If you follow too closely behind other cars, snow, salt, and mud from their tires will get kicked right onto your vehicle. Keeping a more considerable distance from other drivers will reduce the amount of dirt on your exterior.
Park indoors. If you can opt for indoor parking, that is. If not, consider purchasing a car cover to keep your vehicle clean and dry when not in use.
These tips will leave you with a spotless vehicle that lasts longer and retains its value.