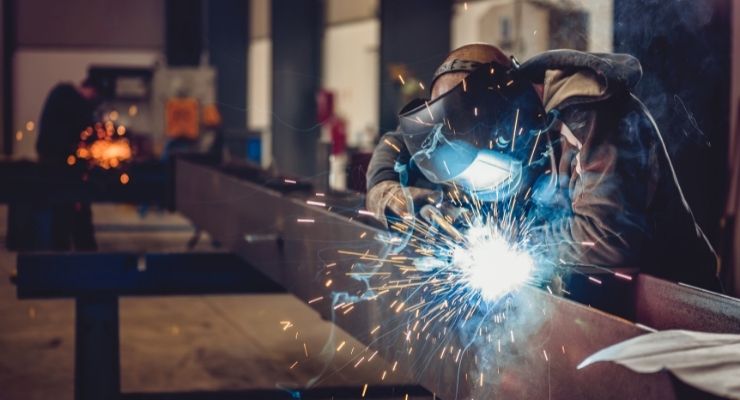 Starting a construction project requires a lot of time, money, and, most notably, equipment. Having machinery you can rely on is of the utmost importance, and you may get this equipment from renting rather than buying.
Here are some reasons why you should rent industrial welding equipment before you decide to buy. 
Trial Run Before Purchasing
When you are in the market for something pricy, you typically want to give it a trial run before making the splurge. It's no different with industrial welding equipment. After all, you don't want to buy a piece of equipment that you have trouble operating. You might get lucky and find what you're looking for by renting first, making it the best decision.
Cost-Efficient
It can be a drag when you feel the need to purchase some industrial equipment. Additionally, there is a lot of pressure behind the decision, figuring that your company only has a finite about of capital available. Thus, you want to get the best bang for your buck without compromising on quality.
When you rent, you will save money in the short term. For example, if you only plan on using an orbital welding machine occasionally, renting it is the way to go because you can wipe your hands of it when the job is over.
Guaranteed Performance
Considering that a renting company's whole business model provides quality equipment for short periods, they will want to ensure that their equipment is fully functional and properly maintained.
Knowing you have that insurance makes it an easy decision to rent, seeing as you always get the best of the best. The last thing you want to deal with is an old asset that breaks down in the middle of a job, so choose to rent instead.
Don't Need To Worry About Storage
The theme of feeling carefree is prevalent in renting because it truly is an excellent feeling to not worry about specific aspects of ownership. One of those facets is finding the proper storage for the equipment.
Keeping your machinery away from high winds and the bright sun is vital for maintaining its effectiveness. Businesses that rent out industrial equipment have the means to ensure that their equipment stays in tip-top shape, guaranteeing you are using the best of the best.
Tax Breaks
Uncle Sam always wants to get his money, and owned equipment is a taxable asset that he can target. On the other hand, renting equipment may be a tax-deductible business expense. Furthermore, renting equipment means you don't own a depreciating asset, which turns into a liability according to various financial institutions. The financial flexibility is more than enough reason to opt for renting over buying.
These are the reasons why you should rent industrial welding equipment. Next time you are having this inner debate, you'll know what option should come out victorious. Good luck with your next project!