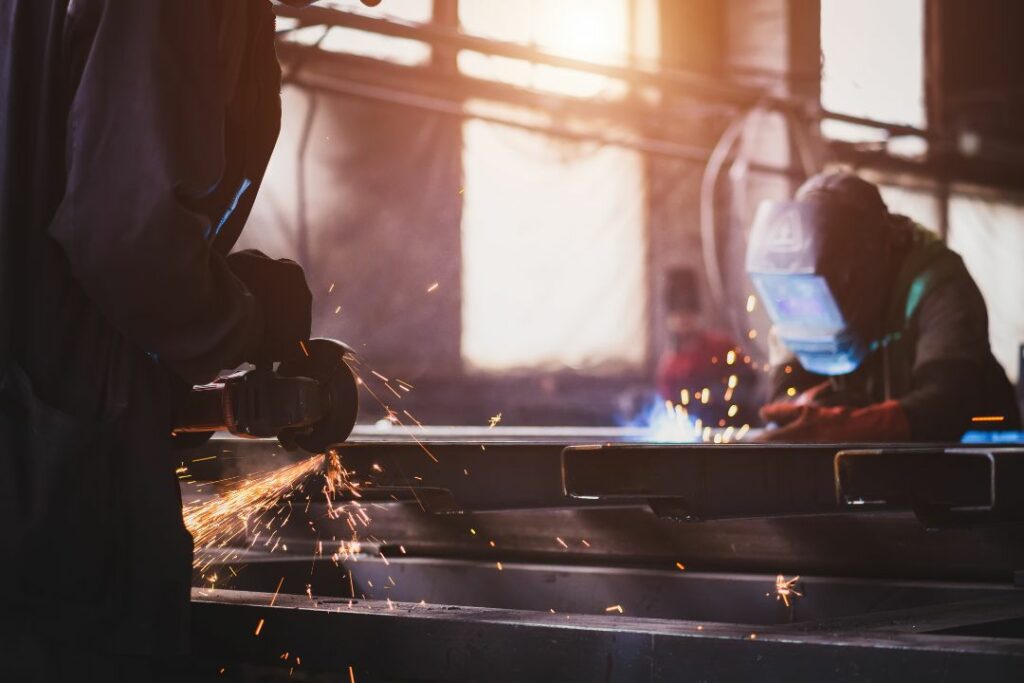 Metal fabricators bend, cut, and fold metal to create products used in many applications and industries. One of the most popular tools fabricators use to form metal is the press brake. Read on to learn about the metal products that a press brake can bend or form.
Flanges
Flanges are typically created using a press brake. Flanges are a protruding flat rim or lip that you can attach to another object, usually by bolting it down, to strengthen or help the object maintain position. Oil and gas, petrochemical, water treatment and many other industries rely on flanges to keep their equipment sound.
Metal Door Frames
The next product that a press brake can form is a metal door frame. Highly precise press brakes allow for clean bends in the metal, making it easy to install door frames and create a reliable seal between the door and frame. Metal door frames are fire-resistant, economical and durable, meaning they are a great option in virtually all types of buildings.
Sheet Metal Dimples
Press brakes can punch dimples, or raised holes, into sheet metal. The holes make the material stronger, more rigid and more lightweight. This material is especially useful in the automotive and aerospace industries; it can be applied for panels or to create anti-slip flooring in industrial settings.
Metal Cladding
Cladding is the material that covers a structure's exterior. In construction, metal cladding is applied over other materials to provide a durable layer of protection from the elements. Metal cladding can be applied over walls or roofs, and can be made from aluminum, stainless steel, galvanized steel or copper—depending on the project needs. Fabricators can use press braking or roll forming to create metal cladding.
Stainless Steel Countertops
Press brakes can create stainless steel countertops for use in commercial and residential kitchens. Stainless steel counters don't burn, rust or stain, and they're simple to maintain. Stainless steel is also 100 percent recyclable, making it an incredibly environmentally friendly material.