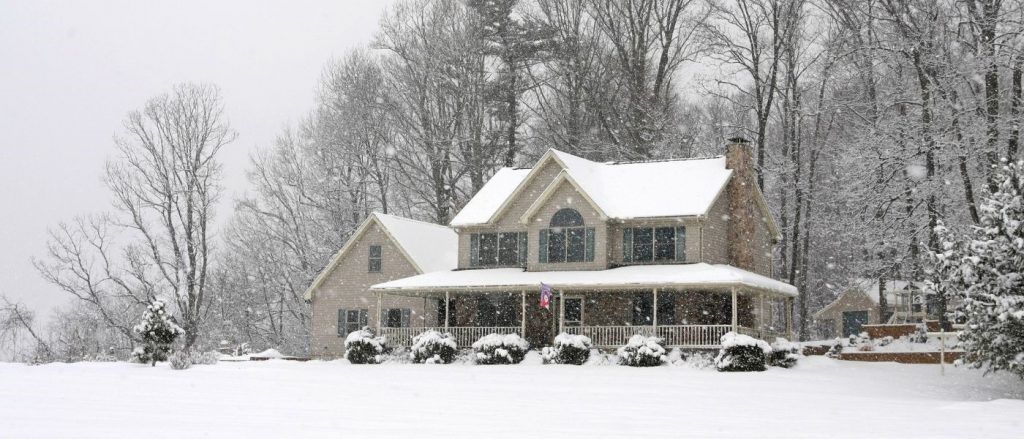 Winter can be nasty—especially to your home.
With winter comes not only snow but also extremely cold temperatures, which—along with any other elements you might see during the winter months—can be harmful to houses. To properly prepare, read the information below. We've provided you with a list of a few most common ways winter damages your home.
Damaged Gutters and Roof
Snow, condensation and extremely low temperatures can not only cause issues with your gutters but also cause damage to your roof. In addition, strong winds can loosen shingles, and ice dams located anywhere on the roof can lead to roof leaks. To avoid these roof and gutter problems as much as possible, remove icicles as soon as you see them, clear gutters of any debris before the bad weather hits, and fix any issues that do occur when it's safe to do so.
Cracked Caulk
Unfortunately, the fluctuation of temperatures can be damaging to numerous parts of your home, including your windows. This can cause the caulk to pull away from the windows, letting in cold air. The sooner you identify that this is a problem, the sooner you can reapply caulk to the cracks to prevent cold air from entering.
Plumbing Problems
Another harsh reality of winter is that with freezing temperatures come freezing and bursting pipes. To keep this from happening and causing additional, more serious issues, properly insulate the pipes. You can also open the cabinets to allow warm air in and let the faucets slowly drip to keep the water moving throughout the pipes. Our hope is that, by reading this article on the most common ways winter damages your home, you can identify different ways to properly prepare for the cold weather. As you can see, not doing anything can be extremely harmful, so be proactive and prepare, prepare, prepare!