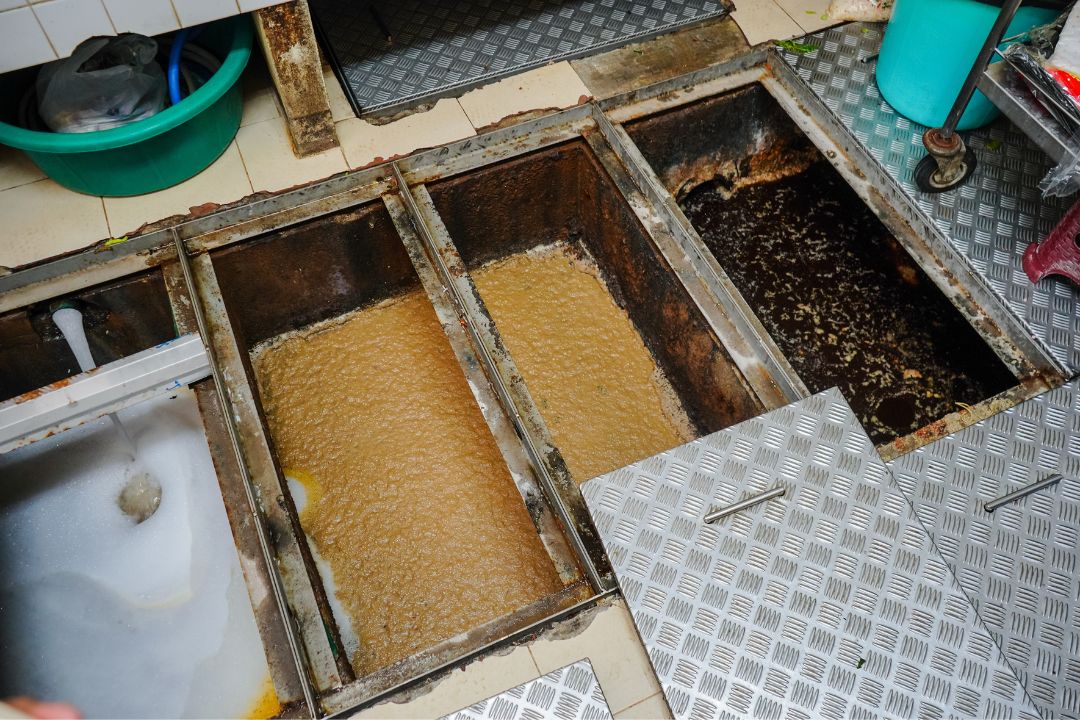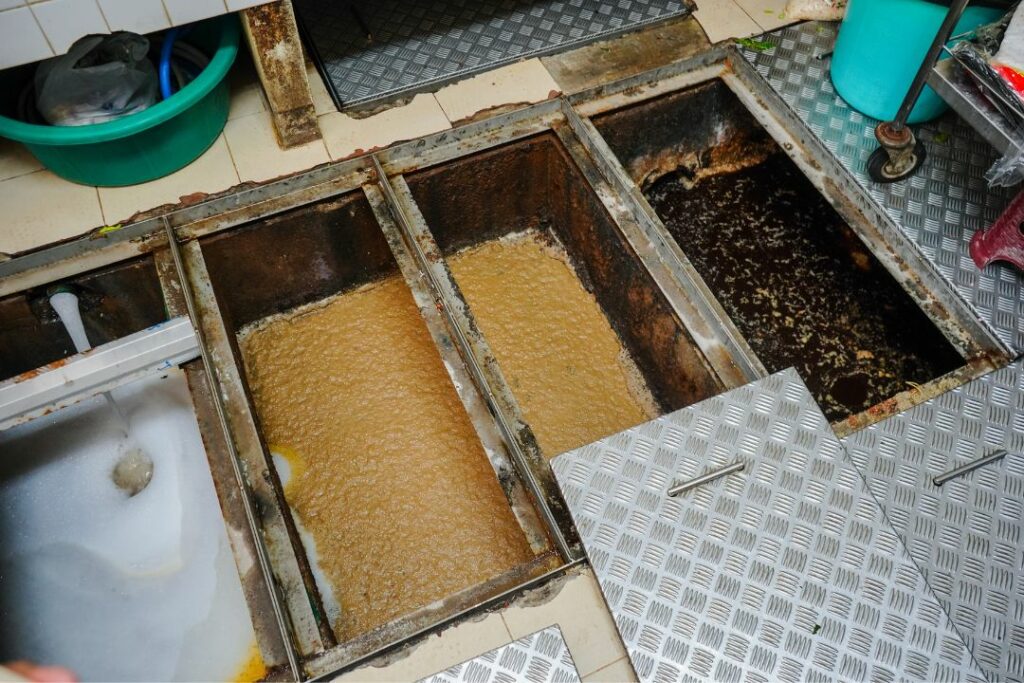 Grease traps are vital equipment in the restaurant industry. These devices prevent grease from entering the sewage system by filtering it out from the water. It's crucial to separate grease, oil, and fat from the drains because they will harden and solidify after cooling down, causing significant problems.
Read here to find important grease trap maintenance to help support your device between professional grease removals. 
Train Staff To Not Dump Grease Down the Drain
An incredibly effective way to maintain your grease trap is to train staff that grease dumping is not allowed. All food waste, used oil, fat, and grease should end up in the garbage, not the sink. Take time to post signs above the sinks and other spots in the kitchen as reminders. We're all human, after all.
Don't Let Spills Sit
Spills will happen in any commercial kitchen. It's crucial to clean them up right away to prevent the liquid from making its way to the drain and creating a clog. Not to mention, leaving the spill is a slip hazard.
If the spill is greasy, use kitchen towels to soak up the mess and toss them into the garbage. Mopping the grease into the drain will only create a larger issue. It may seem easier, but don't take the shortcut.
Disposals Are No-Nos
Small food particles and debris can become clogged in the drain, creating a backup. Don't fall into the trap of dumping in the disposal. Keep the devices out of your commercial kitchen to avoid temptation.
Pay Attention to Water Temperature
Pay attention to the temperature of the hot water you dump down the drain or use to wash dishes. Anything above 144 degrees Fahrenheit will melt oil, fat, and grease sitting in your grease trap. This debris could make its way back into the sewer by sneaking past the screen. Your establishment could receive a fine if you allow the substances into the sewer.
Work with your grease trap provider to establish a schedule for grease removal. Following the above maintenance tips will help ensure your grease trap is properly working. If any issues arise, make sure you call your provider to fix the problem right away. The professionals will understand the proper way to tackle the problem.