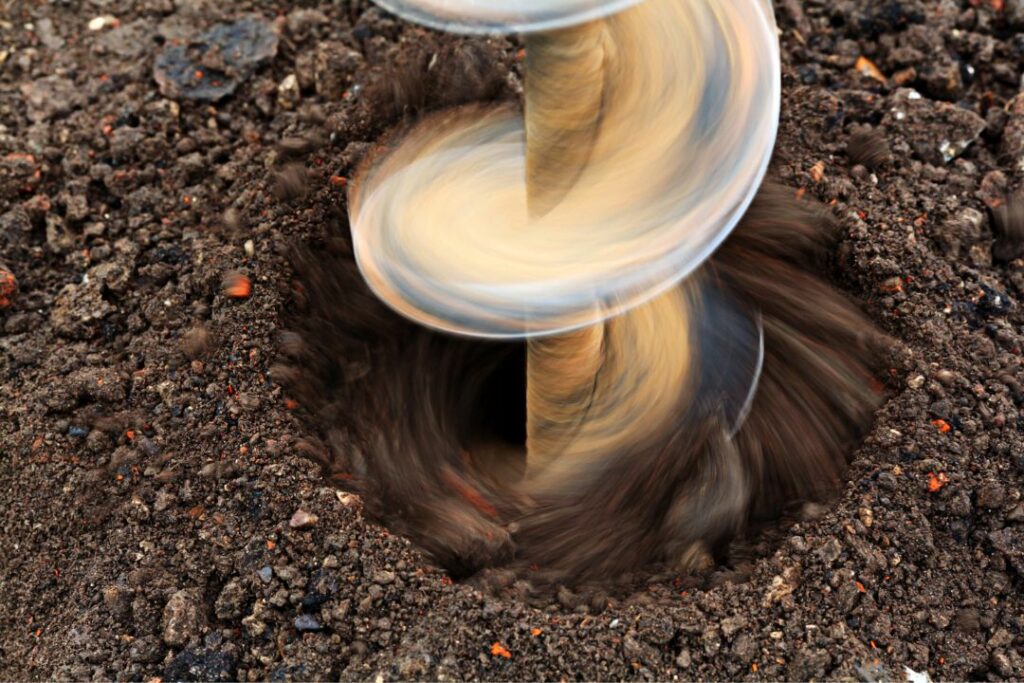 When you apply too much force to your auger tool or the ground is challenging to penetrate, your equipment might get stuck. Removing your auger from the ground when it's stuck can be tricky.
Most people assume that it'll loosen with a little more force. However, this can be more damaging to the equipment. Use the tips below to help safely extract the tool from the earth.
Use a Wrench or Tractor To Help
You want to be wary of accidents when your auger gets stuck in a hole, so try distancing yourself from the equipment. It's always best to try using a wrench or tractor to pull the tool from the ground so that nobody puts themselves in harm's way.
Use a rope to attach to the tool and the tractor to pull it gently but remember to keep some slack in the rope. Otherwise, you'll drag your auger, which could damage it. 
Do Not Force the Auger Out
It will be tempting to yank and force the auger tool from the ground, but this could cause more damage to the equipment. It'll become a bigger issue if you crack or snap off any bits or teeth attachments. Have patience with yourself; with a few other tactics, you should be able to pull the auger free.
Try Dampening the Soil
Sometimes, when you're drilling through a harder surface or drier ground, your auger can get stuck. Pouring some water around the hole will allow the soil to loosen around the tool, giving you more wiggle room to slide it out.
Remove Soil From the Surface of the Hole
If dampening the soil isn't working, move on to digging away as much of the surface soil from the hole as you can. Take a spade shovel and begin digging away to expose the bit. This will provide more space for the auger to wiggle free.
Inspect for Damages
Once you pull the auger from the hole, it's extremely important that you check it for damages before continuing to use it. Using damaged equipment will put workers and yourself in danger of serious injuries. Inspect the tool as thoroughly as possible to determine if you need to repair or replace your drilling auger.
Now you know how to remove your auger from the ground when it's stuck. A stuck auger can be annoying when you need to get through your work for the day, but you must take your time and be mindful of the equipment.
This way, you can avoid ruining any parts that could further set back production on the work site.  Remember to refrain from trying to remove the tool yourself and utilize help from a tractor or wrench to stay out of danger.