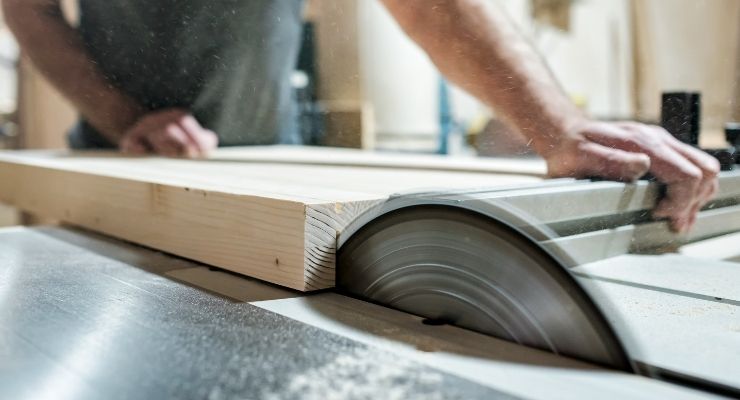 Injuries and accidents are common in metalworking, woodworking, and machine shops, but they can be avoided. Often, putting the proper precautions in place is all it takes to prevent them. Follow the basic steps below on how to prevent injuries in the workshop for the safety of your own shop floor. 
Implement Proper Training and Procedures
The first step to preventing injuries in your workshop is to step up the ground rules. The tools, machinery, and equipment that workers use in shops can be dangerous if not properly operated.
Make sure all your employees have ample amounts of training on each machine with which they'll be interacting daily as well as on surrounding equipment, even if they won't be coming into contact with it often. If an employee doesn't have proper training for any piece of equipment, they should not operate or handle it under any circumstances. 
Provide Safety Equipment
When one is operating heavy equipment, machines, or various other tools, it's important that they wear the proper protective equipment. These protective items will vary depending on the workshop and on the tools being used. For example, an employee working with a metal saw would need protective eyewear and hearing protection.
Hard hats, gloves, face masks, and more are all just as important. These items are part of the lineup of equipment every shop should have. And all shops should have a strict dress code to avoid hazardous clothing choices, such as baggy sleeves and loose-fitting clothes. 
Inspect and Maintain Tools
You should perform shop inspections on a regular basis, whether that's daily, weekly, or monthly, depending on the size and requirements of your workshop. By performing regular inspections, you can catch defects in tools and other equipment; electrical issues; faulty flooring; and more.
Inspections of tools and workshop conditions are integral to recognizing hazardous concerns and stopping them before they turn into accidents or injuries. 
Organize the Work Space
And finally, keeping an organized work space will help you maintain its safety. Make sure that stations are orderly and clear of any debris or distractions. You should properly mark any out-of-service or damaged equipment to reflect this.
Now that you have established how to prevent injuries in your workshop, you can use this guide as a checklist for your own workshop. Injuries and accidents can be avoided with the proper preparation, and the tips above are great places to start.