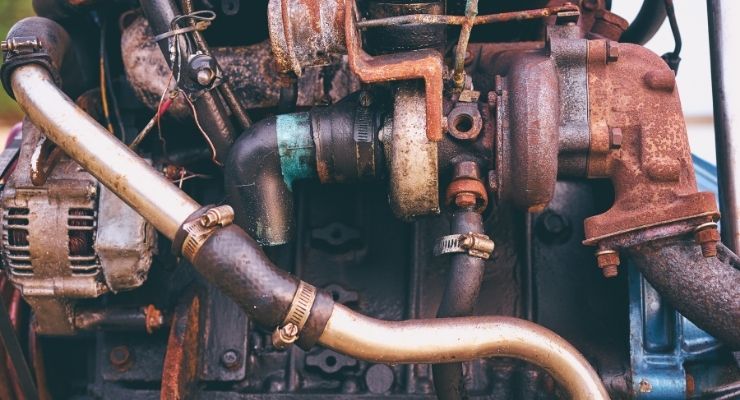 Heavy machinery is a term that covers an eclectic range of equipment across many different industries. From manufacturing to construction and beyond, industries rely on heavy equipment for completing jobs efficiently—and most importantly, correctly.
If you have industrial equipment in your workplace, knowing how to prevent issues like rust is crucial. Don't worry; as you'll learn below, there are several great tips for preventing rust on heavy machinery successfully. 
Always Consider Galvanization
Certain metals are more susceptible to rust than others. For example, steel contains iron, which makes both very vulnerable to rust under certain conditions. Luckily, you can protect steel equipment through galvanization. Galvanized steel equipment is tough and more resistant to rust thanks to a protective zinc coating.
Along with aluminum, zinc is one of the most rust-resistant metals out there, so it's the perfect option for galvanized coatings. In some instances, businesses can't use galvanized steel machinery, but it's always worth looking into if you want long-lasting, reliable equipment.   
Consistently Clean Your Equipment
One of the most important tips for preventing rust on heavy machinery is sticking to a consistent cleaning schedule. Heavy machinery, from forklifts to conveyors, all require some form of cleaning. Cleanliness is key because your machines can accrue dust, dirt, and other types of contamination during daily operations. Without proper cleaning, equipment will wear, rust, corrode, and potentially break down entirely.
Thankfully, a simple, consistent cleaning schedule can prevent this from happening. Even methods for washing storage silo tanks are available and necessary for businesses; contamination can occur on different types of equipment, so neglecting cleanliness is never an option.
Be Ready for Removal
In the event rust appears on a machine, you can still minimize the damage. Small pockets of rust are straightforward to remove with the right techniques. You can remove rust with specialized chemicals, some of which are dangerous to handle, so exercise extreme caution.
Respirators, gloves, and safety goggles are essential when handling acid-based rust removers. Thankfully, non-toxic rust removal chemicals clean the metal through chelation, a safer alternative for businesses to use.
If you want to avoid using chemicals of any kind, grinders and sanders will get the job done. Grinders are great for heavy-duty rust removal, while sanders are better for small-scale jobs. However, both options require careful handling to ensure you don't damage the heavy machinery.