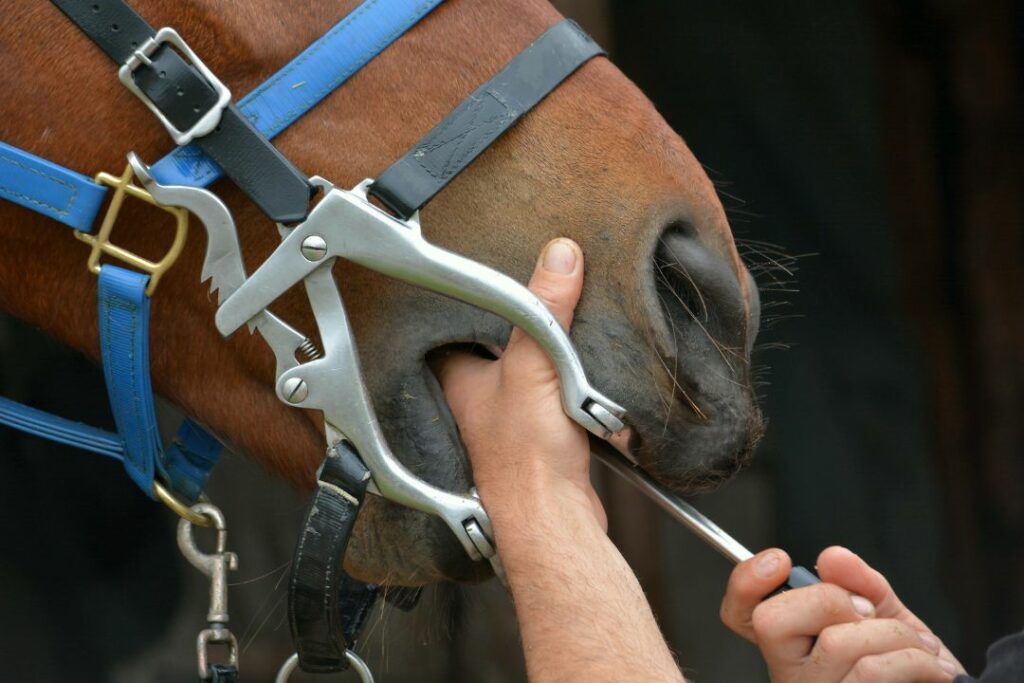 If you've only recently brought a horse into your life, then you have a lot to learn about keeping them healthy. Horse health is intricate and important, and it's easy to miss signs that they need help, especially if the issue is inside their mouth.
Keep reading to learn how to know if your horse needs an equine dentist so that you can keep an eye on your horse's health.
Changes in Eating Habits
The biggest change you'll notice about your horse when they have dental pain is a change in their eating habits. If your horse doesn't typically drop feed or chunks of hay and starts to do so for seemingly no reason, they may have dental problems that require treatment.
Another eating habit change you might notice is the refusal to eat hay or grains. Hay and grains should make up a large portion of your horse's diet, so if they're suddenly picky about those food staples, they may need a dentist.
If your horse tilts their head to the side to eat, that may also indicate that they need a dentist. Sharp hooks can develop on your horse's teeth over time, which can cause your horse pain as it eats. Your horse naturally wants to avoid pain and will start tilting its head to chew on one side and avoid the painful hooks. This issue indicates that you may need to have your horse's teeth floated, but an equine dentist will know best.
Bridle Resistance
Once a horse is bridle-trained, it should have no problem accepting a bridle. However, teeth or mouth pain may make wearing a bridle an excruciating experience for your horse. If you notice they're resisting a bridle, examine their mouth. Even if there's no obvious problem that you can see, schedule an appointment with an equine dentist so that they can diagnose the cause.
Sinus Infections
Over half of your horse's upper cheek teeth connect to their sinuses. If your horse has chronic sinus infections, schedule an appointment with an equine dentist to see if the teeth are the cause. The biggest symptom of teeth-related sinus problems is one-sided nasal drainage. Watch for discolored, odorous nasal drainage.
Paying attention to your horse's eating habits, bridle acceptance, and sinus health will help you know if your horse needs an equine dentist. Horses require constant, detailed care, so consider keeping notes on your horse's health to avoid missing any of these symptoms as they develop. Schedule regular health check-ups as well, including dentist appointments, so that they can stay as healthy as possible.