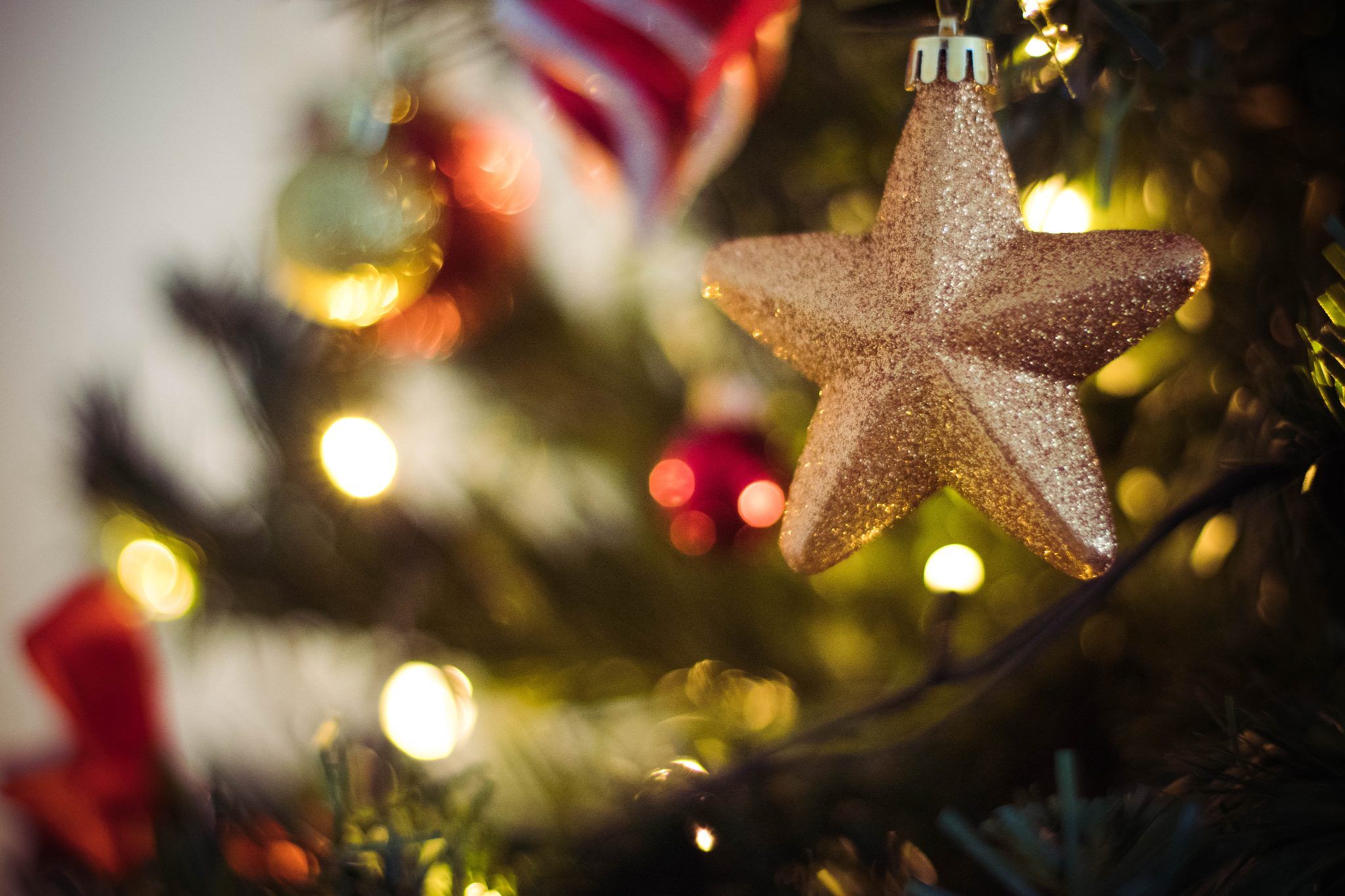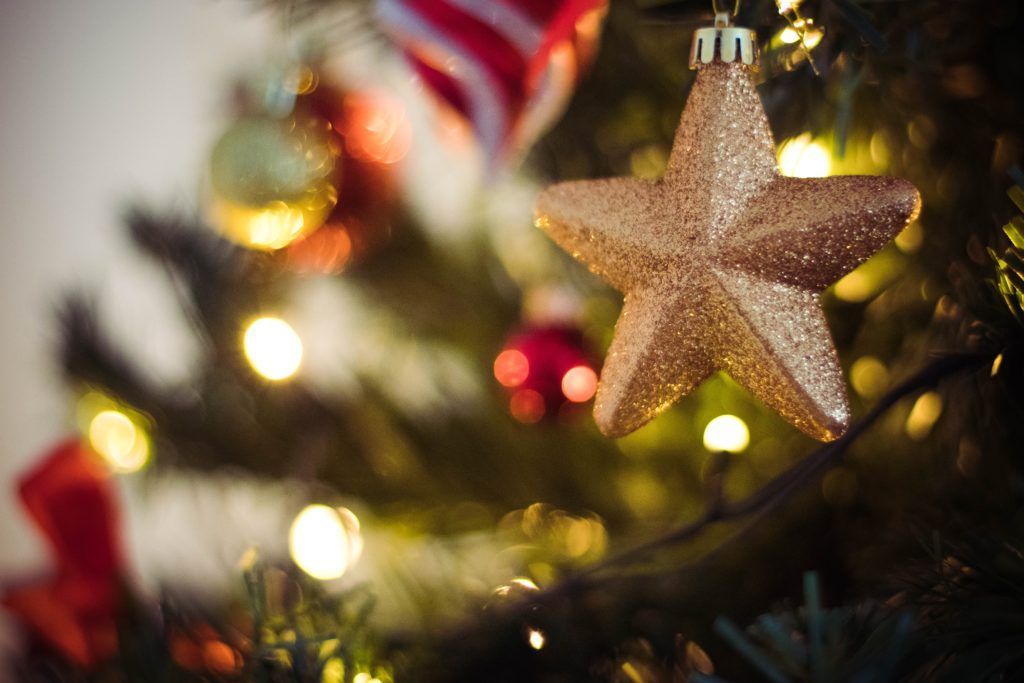 One more week until Christmas and the activities are endless. There is a chance for snow on Monday, but expect Tuesday to be rainy again. The rest of the week is just cloudy, so last minute Christmas shopping shouldn't be such a drudgery.
Sunday, Dec. 15
Festival of Lessons & Carols
Trinity Episcopal Pro-Cathedral, 844 West 4th St, Williamsport, will present a Festival of Lessons & Carols on Sunday, December 15 at 4 pm. Modeled on the annual celebration at King's College, Cambridge, this service features nine readings (lessons) interspersed with traditional congregational hymns and carols sung by Trinity's Choir and Choral Scholars under the direction of Dr. Ryan Malone. This event is free and open to the public. Doors open at 3:30 pm. Contact the church office at 570.322.0126 for more information.
When: 4 to 5:30
Where: Trinity Episcopal Church, 844 W. Fourth St., Williamsport
Cost: Free
For more information, click here.
Celebrations of Light
Join us for Celebrations of Light, where we'll 'deck our halls' to learn about the many different ways that people in our community and around the world celebrate the holidays… with light! Participate in fun, hands-on activities that explore Christmas, Hanukkah, Diwali, Kwanza, and- new this year- Sweden's St. Lucia's Day. See you there with lots of warm, holiday cheer! Program is free with general admission and recommended for children ages 4 and up.
December 14, 2019-December 23, 2019, during normal hours.
When: All day Sunday, Monday, Wednesday, Friday
Where: Lewisburg Children's Museum, 815 Market St., Lewisburg
Cost: Free with admission
For more information, click here.
Comedy Show with Steve Sabo
Doors open at 7. Join Kimball's Pub for a night of comedy during the holiday season. Have some grub, drinks, and good laughs.
When: 8 p.m.
Where: Kimball's Pub, 972 Second St., Williamsport
Cost: Free
For more information, click here.
Monday, Dec. 16
Community Dinner
Free community dinner open to the public every Monday. First United Methodist Church's mission is to provide food and build community to make the world a better place.
When: 5 to 6:30 p.m.
Where: Pajama Factory, 1307 Park Ave., Williamsport
Cost: Free
For more information, click here.
Tuesday, Dec. 17
Census informational table – Welch atrium
Visit with Tracey Green of the Census Bureau to learn about Census job opportunities and the importance of participating in the 2020 Census.
When: 9:15 a.m.
Where: 19 E. Third St., Williamsport
Cost: Free
For more information, click here.
Fiddler on the Roof
Tony®-winning director Bartlett Sher and the team behind South Pacific, The King and I and 2017 Tony-winning Best Play Oslo , bring a fresh and authentic vision to this beloved theatrical masterpiece from Tony winner Joseph Stein and Pulitzer Prize winners Jerry Bock and Sheldon Harnick. The original production won ten Tony Awards, including a special Tony for becoming the longest-running Broadway musical of all time. You'll be there when the sun rises on this new production, with stunning movement and dance from acclaimed Israeli choreographer Hofesh Shechter, based on the original staging by Jerome Robbins. A wonderful cast and a lavish orchestra tell this heartwarming story of fathers and daughters, husbands and wives, and the timeless traditions that define faith and family. Featuring the Broadway classics "Tradition," "If I Were a Rich Man," "Sunrise, Sunset," "Matchmaker, Matchmaker" and "To Life," FIDDLER ON THE ROOF will introduce a new generation to this uplifting celebration that raises its cup to joy! To love! To life!
When: 7:30 to 9 p.m.
Where: Community Arts Center 220 W. Fourth St., Williamsport
Cost: $39 to $80.60
For more information, click here.
Wednesday, Dec. 18
It Wouldn't Be Christmas Without Music
Mr. Tom Wetzel will be joining us at Ecumenical Lunch on Wednesday, December 18 to help us celebrate the sounds of Christmas. He has entitled his program "Joyous Christmas" and whenever Tom plays the piano it is a joyous time! Come and hear some of your favorites and his. And he has a surprise for us that he has been working on. You won't want to miss it! Everyone is welcome to attend these Ecumenical Lunches which are held at Pine Street United Methodist Church, 441 Pine Street, Williamsport, the lunch line opens about 11:45 and you are always assured of a tasty $6 lunch, warm ecumenical fellowship and a thoughtful program designed to enrich your life mentally, physically, spiritually and socially. Parking is free in the lot north of the church from 11 to 1:30. No reservations are necessary but a call to United Churches office, 570-322-1110 if you are not a regular attender will help the caterer prepare.
When: 11:30 a.m. to 1 p.m.
Where: Pine Street United Methodist Church, 441 Pine St., Williamsport
Cost: $6
For more information, click here.
Saturday, Dec. 21
Fourth Annual Gingerbread House Competition and Display
Don't miss the sights and smells of our Gingerbread House Competition and Display. Enter your own creation or enjoy viewing this amazing edible art by local artisans and kid hobbyists alike. Family, student, schools, children and kit categories! Registration forms on our website and the Museum's office.
When: 10 a.m. to noon
Where: 2 W. Seventh St., Bloomsburg
Cost: Not listed
For more information, click here.
The Royal Ice Ball with the Snow Sisters
Join us for a merry night of dancing, crafts, and food. Each child will have an opportunity for a portrait with the sisters. The sisters will share a story. A ticket is $10 and admits one child and one adult. Tickets MUST be bought in person and cannot be reserved over the phone. There are 30 tickets available.
When: 6 to 7:30 p.m.
Where: Hughesville Public Library, 146 S. Fifth St., Hughesville
Cost: $10
For more information, click here.
A Merry Metal Christmas
The solstice is upon us and with it comes the Dire Wolf! Join us on the longest night of the year to celebrate the release of our Bourbon Barrel-Aged Imperial Stout. -Our lead brewer, Logan, and friends will be playing metal covers of your favorite Christmas carols -We will be DJing some ridiculous metal covers of more Christmas carols -Dire Wolf 4 Packs Will Be For Sale for the first time ever Put on your favorite ugly sweater and party with us!
When: 7 to 11 p.m.
Where: Rusty Rail Brewing Co., 5 N. Eight St., Mifflinburg
Cost: Free
For more information, click here.
Daniel's Closet
Clothing will be available at Daniel's Closet.
When: 9 to 11 a.m.
Where:: Redeemer Lutheran Church, 1100 Washington Blvd., Williamsport
Cost: Free
For more information, click here.
Montoursville Rotary Holiday Benefit Dance
Fundraiser to benefit Susquehanna Hospice Shirati Palliative Care Partnership, and the Montoursville Rotary Club Recorded Music by Tom Inman. Fancy dress encouraged!
When" 7 to 10 a.m.
Where: Divine Providence Hospital Auditorium 1100 Grampian Blvd., Williamsport
Cost: $10