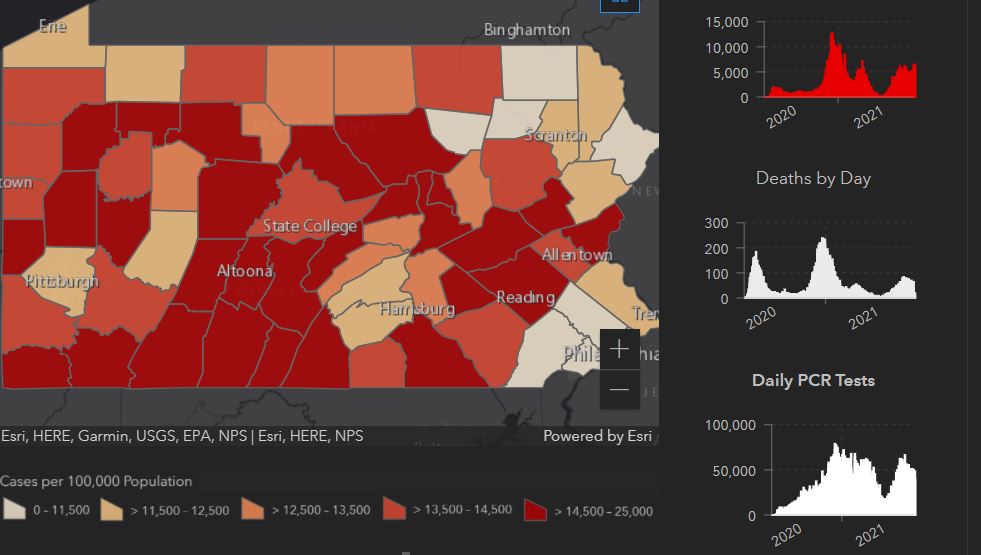 Unlike some states across the country, Pennsylvania is not seeing a decrease in COVID cases after the most recent fall spike, according to local numbers, and Lycoming County is no different.
While the current case numbers do not rise to the level of last year's December and January spike, Dr. Rutul Dalal, medical director of infectious diseases with UPMC, said that the hospital's North Central, Pa., region is treating over 70 COVID cases and the entire UPMC system is treating over 590 cases.
"What's most concerning to me is our region's poor vaccination rates in combination with the relaxation of preventative measures," Dalal said.
Since the COVID pandemic reached the North Central PA region in early 2020, Dalal has been one of the foremost experts on the disease.
In Lycoming County, just under 50% of the population is vaccinated, according to the state Department of Health. Statewide, 61% of the population is vaccinated.  
"Vaccines are an extremely important part in the battle against COVID-19. The vaccines are safe and work remarkably well," Dalal said. "Getting vaccinated period – along with masking and social distancing – remain the best tools in fighting the pandemic."
In Lycoming County, the highest rates of deaths are among individuals 80 to 100 years of age, according to state data. In addition, no one below the age of 49 has died from COVID-19.
Across the country, northern and northwestern states currently have the highest rate of COVID cases, according to the CDC.