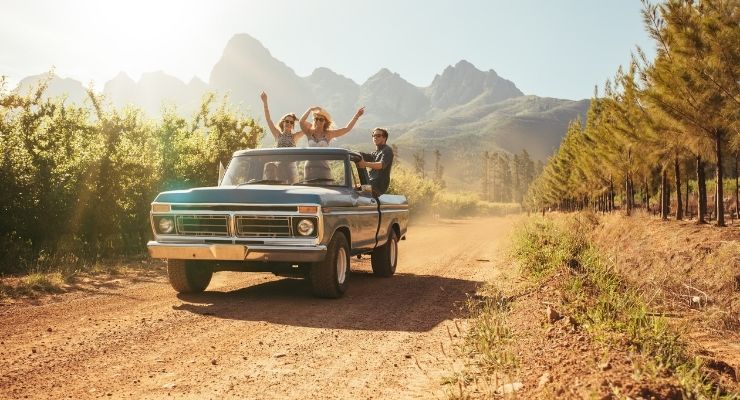 Collectors are obsessed with classifications. What karat of gold; which comic book era; which sports league: all of these classifications can change the value of a collector item.
The same goes for pickup trucks and whether they're classified as classic, vintage or antique. But what makes a pickup classic or vintage? Read on to find out.
Why the Confusion
As social media platforms popularize previously niche interests and fandoms, the world of classic trucks has seen a resurgence. But issues over the subculture's terminology can cause confusion for new recruits. Old trucks have labels based on their age; "classic," "vintage" and "antique" are the common nomenclature.
However, use of these terms often lack uniformity. Different subgroups within the culture define "classic" differently, as they do "vintage" and "antique." For instance, the car agency Hagerty says any truck built from 1900 to 1979 is an antique or a classic. But The Hartford, a different agency, says a classic truck must be between 20 and 40 years old.
To definitively decide what makes a pickup classic or vintage, we turn to how most enthusiasts approach the question.
Classic and Antique
Most enthusiasts define classic trucks as trucks that are 20 or more years old. However, there is disagreement here as well. A minority of collectors deem that classic trucks must be at least 40 years old.
Now, many people may be wondering where "antique" comes into all of this and how it differs from classics. In short, antiques are older than classics. A truck is typically considered an antique if it came out at least 45 years ago. So all classic trucks are antiques, but not all antique trucks are classics.
Vintage
To complicate matters more, there are also vintage trucks, which are a class apart from classic or antique models. Vintage trucks are trucks made between 1919 and 1930. Some of the most iconic pickup trucks of all time are vintage.