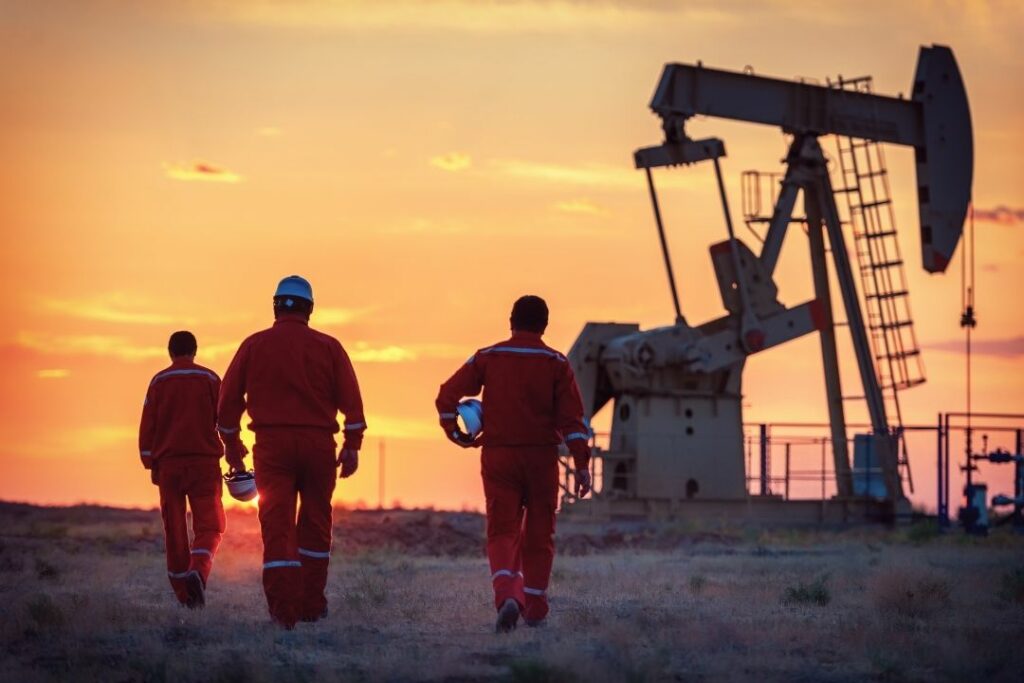 The oil industry uses steel more than any other metal. Steel helps oil field workers successfully extract oil and bring it to market. Find out how steel helps the world obtain its most-used energy source. Explore the common uses for steel in the oil industry.
1. Drilling for Oil
Oil field workers use drill rigs to dig into the earth and drill for oil. These structures must endure rigorous work processes and challenging environmental conditions.
Drill rigs must resist corrosion and breaking, which is why drill rig manufacturers use steel. Steel's high tensile strength means it can endure extreme tension, so it won't deform with normal use. And when mixed with other metals, such as chromium, to form a stainless-steel alloy, it becomes highly resistant to corrosion. Withstanding pressure and resisting corrosion are two reasons why building rigs are a common use for steel in the oil industry.
2. Storing Oil and Other Liquids
After workers use drill rigs to obtain oil, they store the oil in tanks. Storage tanks hold oil until pipelines, tankers, trucks, or trains can deliver it from the field. Tanks also store other liquids used or obtained during oil production, like combustible liquids and water.
Tanks are often arranged in groups called tank batteries, and batteries are placed in safe locations according to storage codes. Each tank holds a certain amount of liquid at a set pressure. Tank manufacturers often use steel to build tanks that can hold the various liquids at proper conditions.
3. Transporting Crude Oil
Multiple steps in the process of obtaining and transporting oil make this industry one of the top five industries that relies on the metal market. After storing oil on-site in tanks, workers can use different methods, including pipelines, to transport the oil from the field.
Pipelines transfer crude petroleum at a speed and temperature that keeps the oil warm and flowing to prevent clogging the pipe. The steel used in pipelines can withstand high pressure. Pipe manufacturers also like to create pipes with steel because it's relatively easy to fabricate into the necessary shapes and sizes.