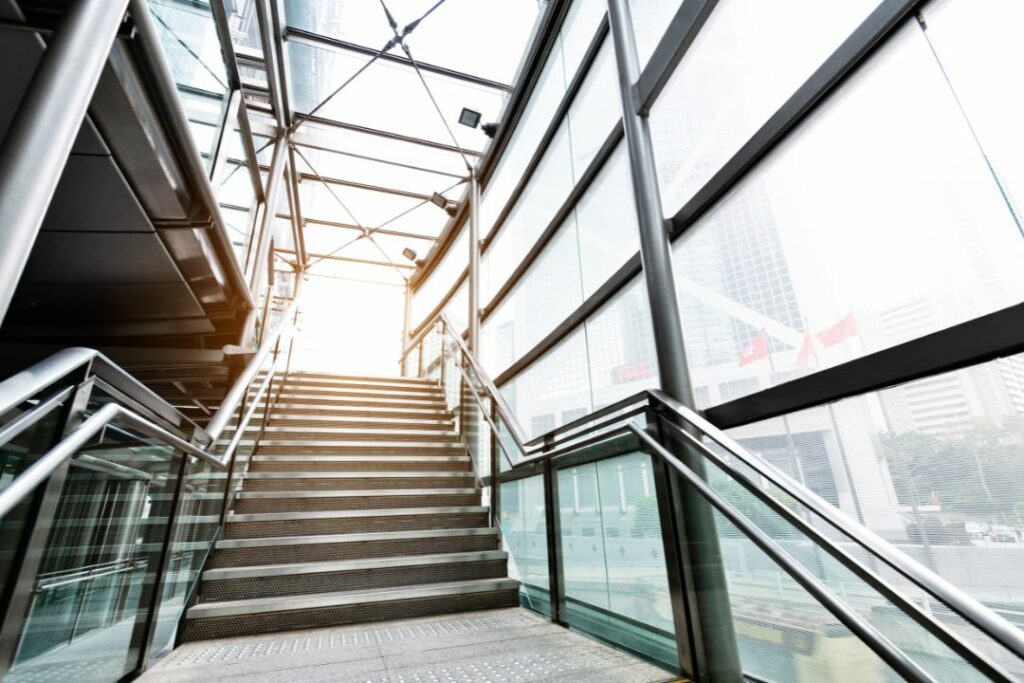 Mistakes happen, but if they're too frequent, you have a problem. If you are installing a railing system in your commercial building for the first time, you should be aware of these common mistakes. The sooner you know about them, the better you can plan to avoid these errors.
Not Cleaning After Installing
After any construction project, it's always good to clean up. Failing to clean the area can lead to metal shavings getting embedded into the handrails. You will have problems if you do not straighten up and sand down your rails.
When metal gets embedded, it creates safety hazards for others, including those who rely on the rails to get up and down the stairs or ramp. Don't leave behind a mess; always clean up and remove the shavings before an injury occurs.
Misaligning the Railing System
Misalignments do happen, but they're particularly unsafe on stair railing systems. You need the rails to meet ADA regulations, and they must also be a specific height. Incorrect measurements can impact the railing's safety and usability.
Ensure you understand all measurements beforehand, especially when installing a glass railing system. If you install the balusters incorrectly, the rails will appear uneven and create safety hazards, such as wide gaps.
Not Following the Directions
Incorrect measurements are a costly error, and failure to follow instructions hurts the installation process. Ignoring or misreading the directions leads to errors, and in some cases, you'll have to start over.
Before you start the project, create several copies of the instructions and ensure you understand the installation process. Contact your manufacturer with questions instead of disregarding your manual.
Forgetting To Measure Posts and Balusters
Balusters and posts must have accurate sizes. Again, look over the directions and measure according to the manual. Depending on your city, the railing may need to be a specific height. Check before measuring and cutting your posts and balusters.
Posts are essential pieces as they protect the baluster. For residences, the post cap should usually be four by four, but commercial buildings require other measurements. Consult your town's building codes on what's needed to ensure your measurements meet the requirements.
Avoid making these mistakes when installing your commercial building railing. Remember that if you do not follow the instruction manual, you risk not meeting protocol. These errors are costly, so avoid them by reading the manufacturer's instructions and contacting them for additional questions.