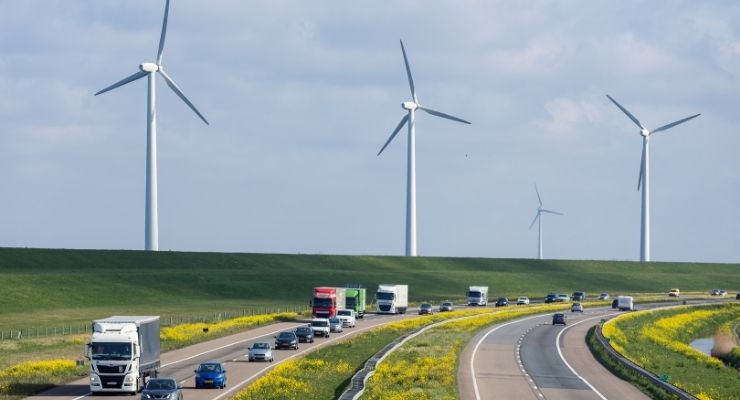 With goods and services being shuffled all over the country in a rush, it's essential to be mindful of your surroundings while driving. An accident with a passenger vehicle is bad enough. However, avoiding one with a large semi or truck is even more vital, as the damages could worsen.
Allow More Time and Space
With semis and larger trucks hauling heavier and larger loads than you, they must have more time than the standard passenger vehicle. Utilize your turn signal in advance to communicate in advance what your next move is.
If you require a lane merge, consider waiting if the traffic ahead comes to an abrupt halt. Also, don't rush past large trucks to get out and around them. Throwing off their timing with reckless driving behavior could result in a potentially dangerous outcome.
Avoiding Blind Spots
Compared to smaller vehicles, semis and large trucks have much broader blind spots. The load they carry does not allow for excellent vision. If you find yourself in a blind spot, move ahead or slow down to clear the path.
Practice Safe Passing
Approach a commercial truck from the left side. This will ensure the driver can see you as you pass. To allow a truck to pass you safely, consider slowing down to provide ample space for the driver to maneuver.
Increase Distance
One of the most considerable safety precautions for driving near large trucks is keeping a distance of at least four seconds between you both. Trailing too closely and tailgating a commercial-sized truck means the driver can no longer see in their rear-view mirrors.
Not providing a safe distance does not allow enough time for accidents. Blown tires and heavy winds are factors that frequently affect big rigs because of their weight and size. You also put yourself at risk of driving underneath the travel trailer should you follow too close, and the semi needs to brake suddenly.
Remain Patient
While being near or surrounded by big rigs is both frustrating and nerve-wracking, remember to remain patient. Getting into a hurry and not following safety precautions for driving near large trucks is risky and life-threatening to you, the driver, and everyone around you.
Even if we do everything right and follow the book, accidents do happen. If you've recently been in an accident with a truck that was not your fault, consider all your possibilities. Stay safe!