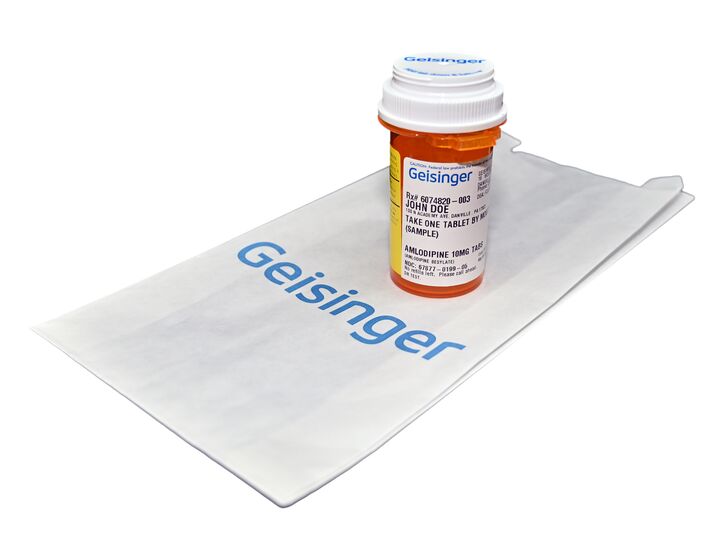 By: Jamie Miller, Associate Vice President of Managed Care Pharmacy Services, Geisinger
Your prescription copays can add up, especially if you take several daily medications. But there are some ways you can save on prescriptions, so you can stick to your medication plan while still keeping your out-of-pocket costs under control.
1. Discuss your medication costs with your doctor
Your doctor may be able to suggest a change to your medication plan that will save you money. They might switch you to the less-expensive generic version of a medication or to an alternative medication that has a lower copay under your plan.
In some cases, they may be able to reduce your copay by changing the way you take your medication. For instance, they might have you take one 200-mg pill a day instead of two 100-mg pills. Or maybe your medication is cheaper in capsule form instead of an injection.
Some health plans have a list of drugs they cover with no copay, even if you haven't yet met your deductible. Talk to your doctor about whether you might be able to substitute one of those drugs for the one you're taking.
2. Use your health plan's prescription savings benefits
Many health plans offer copay savings if you use their mail-order pharmacy or a specific retail pharmacy. So, ask your health plan if they have a preferred pharmacy. If you use their preferred pharmacy, you also may be able to get longer fills (such as 90 days) for a single copay. That means you'll be paying copays less often.
3. Shop around for savings
Don't want any surprises? Ask your pharmacist how much your prescriptions will cost before you fill them. They can help you find discount programs, too.
Prescription discount programs or discount cards may save you money on some prescriptions, compared to the price you'd pay through your health plan. And for some drugs, patient assistance programs, including manufacturer programs, could reduce your copays — sometimes to zero. Ask your pharmacist for help or search for your drug online and see if there's a coupon or form you can bring to the pharmacy.
4. Understand your rights
Some preventive medications are required by federal law to be provided to you with zero copay. These include some drugs to lower your cholesterol, lower your risk of breast cancer, prevent HIV, help you stop smoking and others. To have your copay eliminated, your doctor may need to write a letter to your health plan, so ask your care team for help.
Remember: If you're paying high copays or having trouble affording your medications, ask your doctor or your pharmacist for help. They both want you to have access to all the medications you need to get and stay healthy. And that means they'll work with you in every way they can to help reduce your costs.
For the latest health and wellness tips and advice, visit geisinger.org/balance.