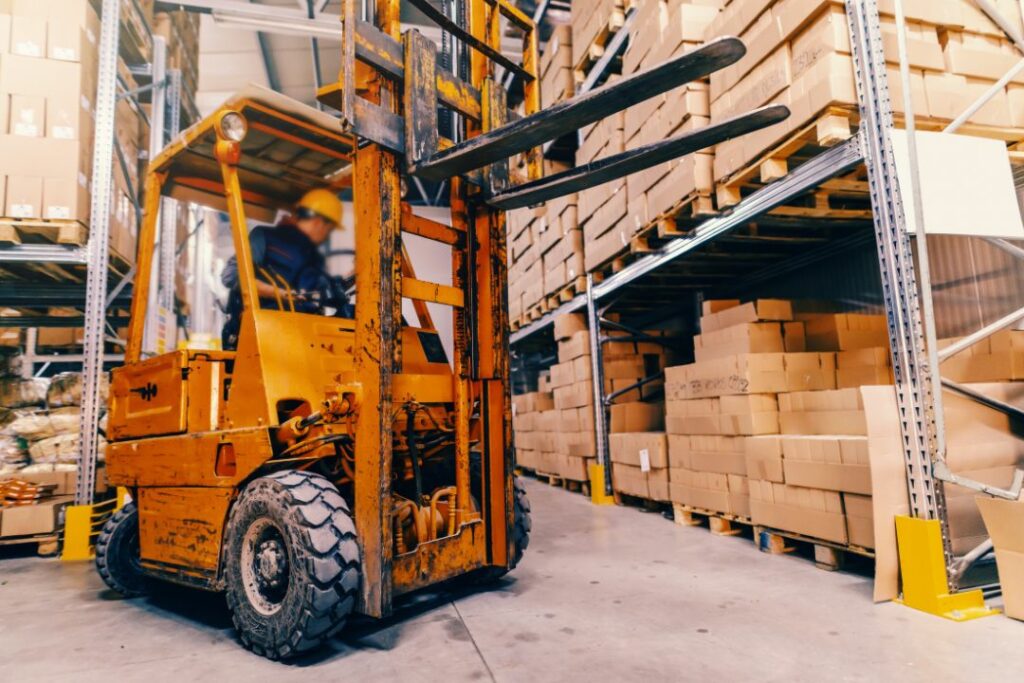 Forklift downtime can incur expenses related to repairs, overtime, lost business and expedited shipping fees. Fortunately, good practices regarding the use and maintenance of forklifts can keep your equipment working safely and efficiently.
Consider implementing these four simple ways to reduce forklift downtime.
1. Keep Records of Each Forklift
Detailed records of each lift truck will help you get the most out of your equipment. Keep a log of information, including vital statistics such as purchase or lease price, the date you obtained the machine, the brand, model number and serial number.
Also, keep a record of dates for Planned Maintenance (PM) checkups. If the service technician had to fix anything, make a note of it in the record. If the technician gives you a report sheet following the checkup, keep it in a file. All this information will help you track trends in the usage of the forklift and might help you identify damage done by an operator.
2. Keep Up With Planned Maintenance
Planned maintenance gives your lift truck a longer lifespan and improves performance. Being part of a Planned Maintenance program provides many benefits for your business. It's a great way to catch small problems before they worsen and necessitate costly downtime. And since you will be taking care of your equipment's needs as they arise, PM is an effective way to enhance the safety of your worksite.
3. Train Operators
Another simple way to reduce forklift downtime is to give operators ample training. It's essential for forklift operators to understand how to safely use and take care of forklifts, which is why training is required by the US Occupational Safety and Health Administration (OSHA).
After operators go through training, remember to keep an eye on how they handle the equipment. As with anything else in life, people can sometimes forget aspects of the training—this is often a sign that it's time for retraining.
Knowledgeable operators can also perform effective daily or pre-shift inspections of equipment. This increases your opportunity to repair or replace parts before the damage becomes dangerous or extensive.
4. Maintain Batteries
Finally, safe and efficient run times depend on the quality of your lift truck's batteries. Follow your battery manufacturer's guidelines regarding charging and watering your battery. Simple rules include never interrupting the charging cycle and ensuring the battery top stays clean.
If you have lead-acid batteries that need to be replaced or upgraded, consider lithium-ion batteries. One of the top advantages of lithium-ion forklift batteries is that their low maintenance requirements and fast charging save you a lot of time compared to lead-acid batteries.