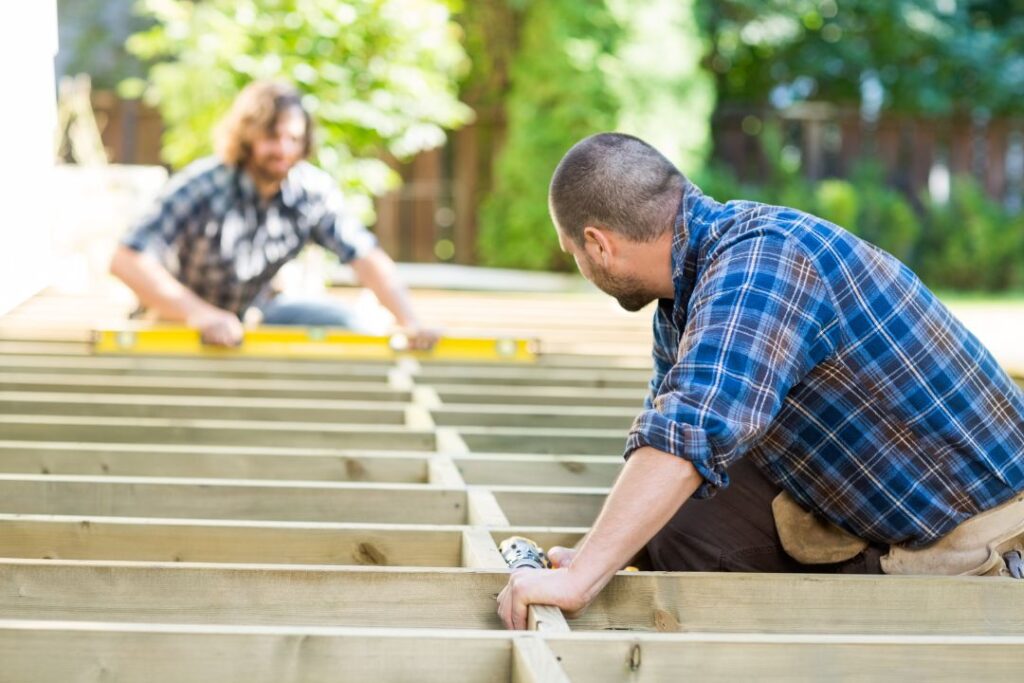 Building a deck can result in a beautiful, convenient space for enjoying the great outdoors. You can put a deck on a home or a commercial property, but making mistakes can hinder your project in a big way. Learning the top mistakes before you get started makes the entire project more manageable. Check out these frustrating mistakes to avoid when building a deck to ensure a smooth installation.  
Blocking Access Points
Following international and local building codes alike is critical for various reasons. For instance, properly spacing any handrails you install is key for keeping your egress clear. Make sure not to block any entrances or exits when you install deck materials.
Any entrances and exits should be built to allow easy access. That way, you can comfortably walk onto the deck whenever you'd like. Plus, in an emergency, you need a clear egress point for escape. Thinking about the worst-case scenario like that can be stressful, but it's critical to consider the right safety measures when installing any deck.
Improperly Installing Footers
Footers are critical for your deck's support. Unfortunately, various issues can occur during the installation process. For example, the footers should extend below the frost line. In addition, the footers should go into undisturbed soil for the most stable build. Finally, choose quality concrete and install it properly to ensure the best results. This is important to focus on because poured concrete is easily affected by the elements during the on-site pouring and curing, which hurts the final product.
Your footers should be strong and durable throughout the whole installation and long after, so prepare the materials properly. One of the biggest reasons precast concrete is a more reliable product is that it is carefully created in a temperature-controlled environment. That way, the elements won't impact how the concrete cures.
Inaccurately Spacing Joists
The footers aren't the only support systems for your deck. Above those footings are the joists, which help to provide a stable base for your deck. A common mistake to avoid when building a deck is making assumptions about the deck footings.
You should always refer to your deck instructions for joist spacing suggestions because there isn't one universal option. Deck joists will have recommended spacing instructions ranging from 12-16 inches on center, but some joists will require 24 inches for proper installation. Take your measurements carefully when installing joists to ensure you have a secure base for your deck every time you walk onto it.