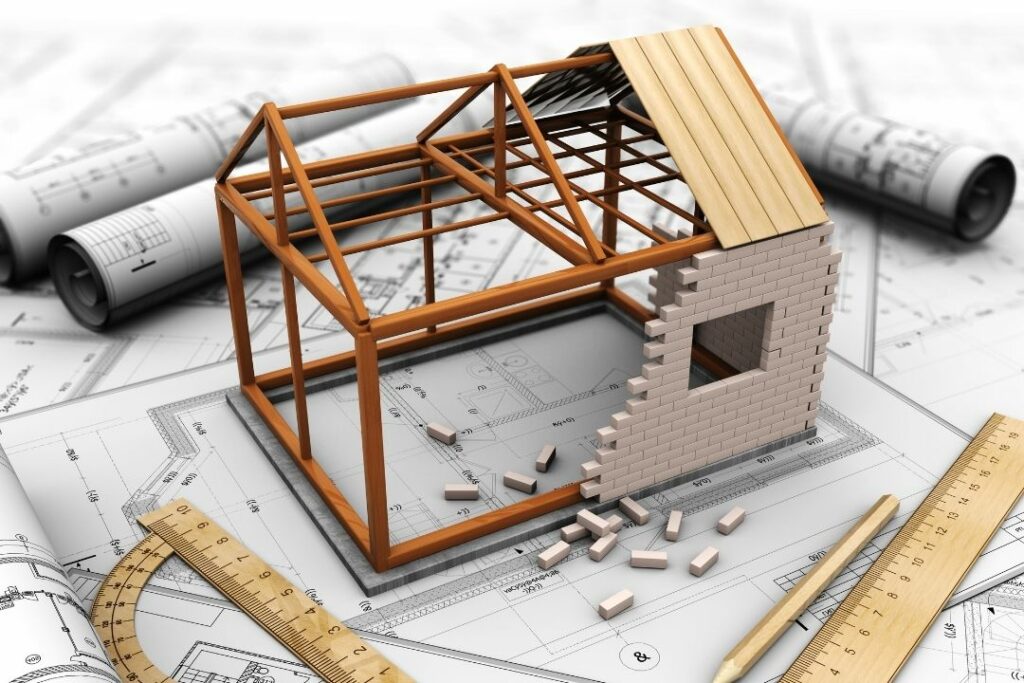 Some people buy existing homes, while others prefer investing in new home construction. The latter is exciting because you get to see your home come to life from the ground up, tailoring its design to meet your needs on day one.
To ensure the construction goes smoothly, there are a few details to consider beforehand. Read below to learn the top factors to consider when building a house. 
1. Construction Materials
Homeowners have various choices regarding the materials for their homes. In some cases, you can take an eco-friendlier approach to your construction.
Likewise, you can favor materials thanks to their appearance or durability. When assessing any home components, one of the best questions to ask is what material options are available. In doing so, you might discover previously unknown possibilities that meet your needs beautifully.
For instance, there are several reasons metal roofs last longer, including the materials manufacturers use to make them. Of course, it's critical to keep your budget in mind along the way, but that doesn't mean you shouldn't scrutinize and personalize when possible. After all, this is your home, so it should fit your standards on day one.
2.Local Regulations
One of the easiest factors for first-time homeowners to overlook is local building codes and regulations. Thankfully, if you're working with reputable professional contractors, they will point you in the right direction, so don't shy away from asking questions.
When building a new home from the ground up, you need the proper building permits. Furthermore, your building must meet the local zoning laws and building codes. Speaking with the relevant local representatives is invaluable before doing anything on your lot.
3. True Professionals
Contractors play a critical role in building your house. Choosing those contractors wisely is one of the most critical factors to consider when building a house. From home designing to roof installations, many professional building services are out there, but not all follow the same standards.
Thus, you should always research online reviews for a contractor. Likewise, ask them for proof of insurance, licenses, and previous work. If you can obtain each of these, you'll either discover you're talking to an unprofessional contractor or have peace of mind knowing you've found the perfect expert for the job.