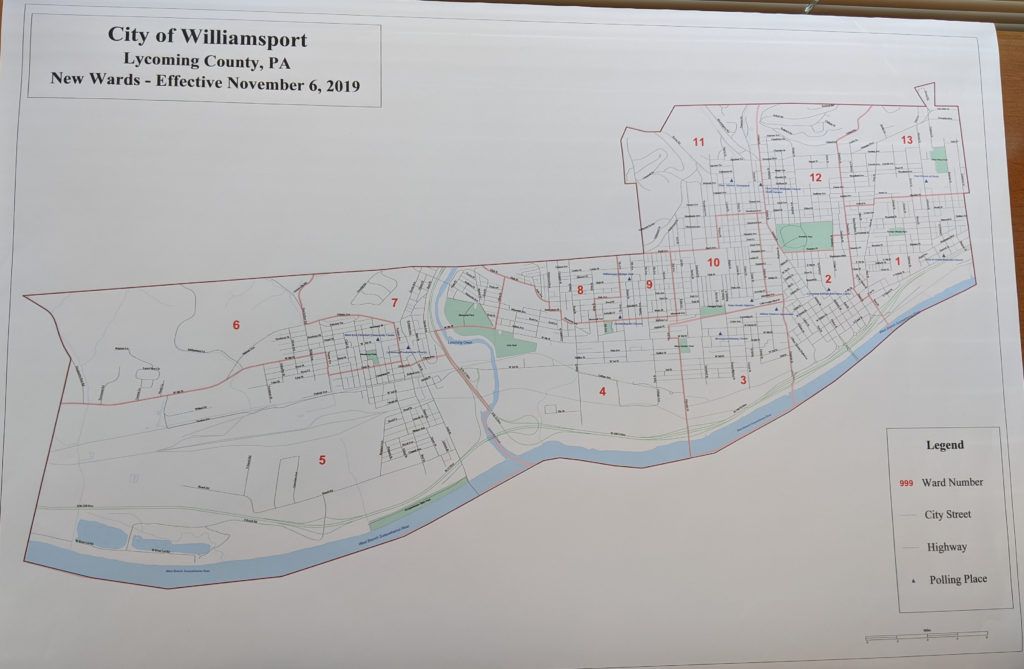 Over 13,000 Williamsport residents recently received notices about upcoming redistricting in the city. 
In the works for many years, the city's wards dropped from 17 to 13, after the most recent November election, and many city residents will have a new polling place for the upcoming 2020 Primary.
The mass mailing caused calls to flood the Voter Services office, as concerned citizens wanted to make sure they understood what changes would be in store for the future, Voter Services Director Forrest Lehman said.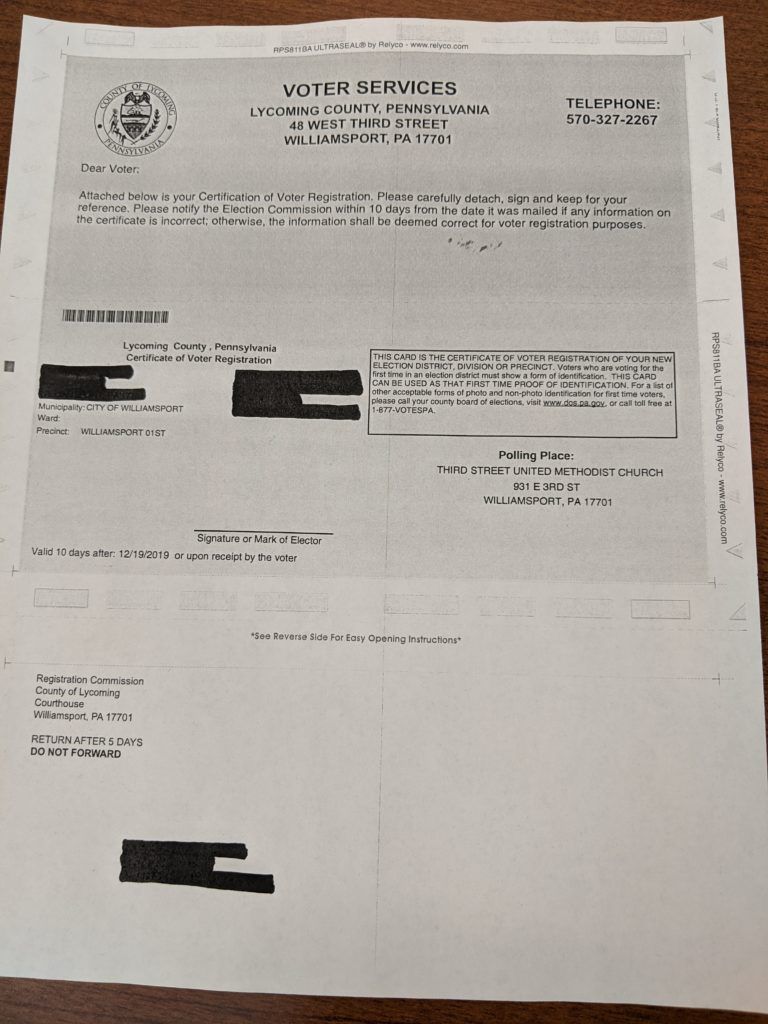 The reduction in wards was an effort by the department to look to the future, Lehman said.
After many years at 17 wards, and with the registered voter population dropping, or shifting, wards were becoming uneven, Lehman said. While some had as low as 500 voters, others were as high as 1,300, he said.
This disparity in numbers made it hard for the polling stations to process voters and for Voter Services to find enough volunteers for each ward.
"We were looking to the future," Lehman said. "It's easier to recruit poll workers when you only have 13 wards to staff other than 17."
The new wards now have voting populations of between 800 and 1,100, Lehman said.
According to Lehman, low numbers at a ward could mean a lack of volunteers and high numbers mean an increased stress on the polling place. Finding a good balance for ward populations across the city is key, he said. 
Historically, redistricting has been criticized as being used to tip elections toward one political party or another, however Lehman was quick to dissuade that.
The city's public officials, such as City Council or mayor, are selected through popular vote and not by winning a certain number of wards, he said. Therefore, changing the number of wards will not affect how many votes a candidates receives.
Three wards were closed with the redistricting – Union Hall, at 656 Lloyd St.; the YWCA, at 815 W. Fourth St.,; and Calvary Baptist Church, at 42 Washington Blvd. 
Other wards also may have changed to new locations, which are specified on the mailed registration cards, Lehman said.
The new wards can also be found here. 
Ward 1: Third Street United Methodist Church, 931 E Third St.
Ward 2: Lycoming College Recreation Center, 508 Mulberry St.
Ward 3: William Hepburn Apartments, 400 Lycoming St.
Ward 4: Monsignor Fleming Parish Center, 720 W Fourth St.
Ward 5: West End Christian Community Center, 901 Diamond St.
Ward 6: West End Christian Community Center, 901 Diamond St.
Ward 7: Lycoming Presbyterian Church Fellowship Hall, 825 Arch St.
Ward 8: Williamsport Bridge Club, 1042 High St.
Ward 9: Central Baptist Church, 601 7th Ave.
Ward 10: Peter Herdic High Rise, 505 Center St.
Ward 11: Ohev Sholom Synagogue, 1501 Cherry St.
Ward 12: First United Methodist Church (North Campus), 1157 Market St.
Ward 13: First Church of Christ, 1250 Almond St.