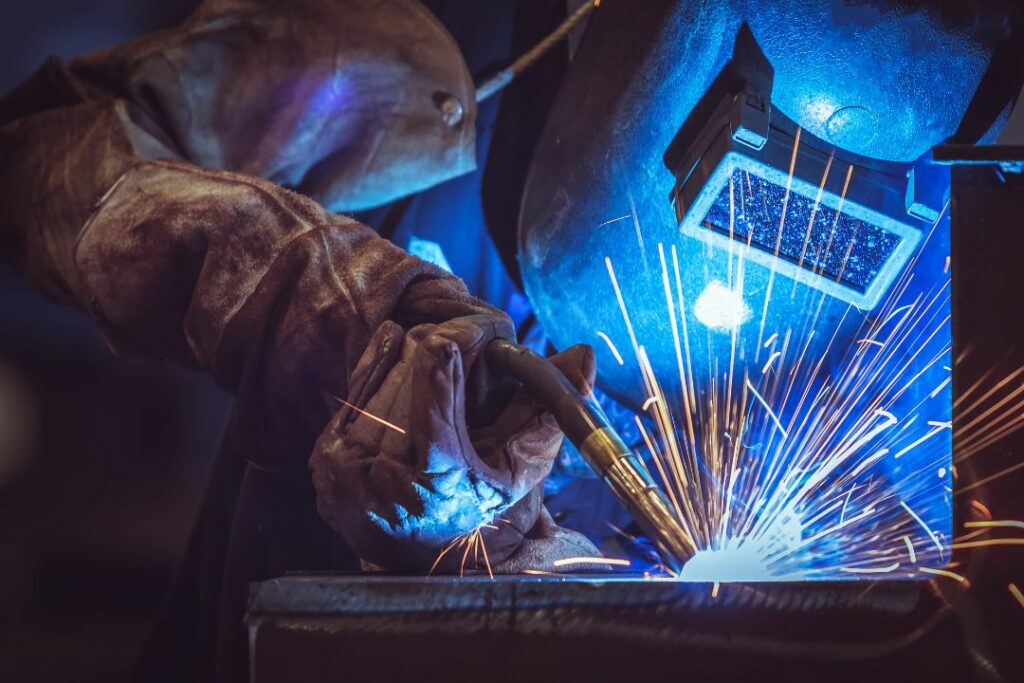 Welding is a crucial part of metal fabrication that humans have practiced for thousands of years. In fabrication, people use welding to construct project pieces and assemble everything, making it a valuable skill to learn. Discover the different types of welding and their uses.
Gas Metal Arc Welding (GMAW)
By far the most popular type of welding, GMAW is best for things like stainless steel, aluminum, and copper. It's an extremely easy style of welding to learn, and you can find it all across the automotive and construction industries. However, your workpiece must be very clean before starting because it's not as precise or strong as other types of welding.
Gas Tungsten Arc Welding (GTAW)
GTAW is pretty much the gold standard in welding. Unlike most other types, it doesn't require a consumable electrode, which reduces the number of materials you need to have on hand to use it. That said, it's a much slower and more difficult process than more beginner-friendly types of welding like GMAW.
Shielded Metal Arc Welding (SMAW)
Another beginner welder favorite, SMAW is also called "stick welding." That's because you use a stick electrode covered in flux to create welds. It's a resource-heavy method, but that's the price you pay for not needing a whole lot of skill or training to make it work.
Flux Cored Arc Welding (FCAW)
Flux welding is a pricier method because the filler is more expensive than other types. The main benefit of FCAW is that you can do it in any kind of weather, and it works on many different types of metal.
Energy Beam Welding (EBW)
Another type of welding to understand is energy beam welding, one of the more precise styles. It's also very flexible, meaning you can use it on metals with different melting points. Unfortunately, the welds will shrink a bit after they cool, which can sometimes lead to cracking and warping.
With so many different types out there, it's easy to confuse welding with metal fabrication, which is different. Hopefully, this guide will help you understand the styles of welding out there so you can figure out which one is best for your next project.