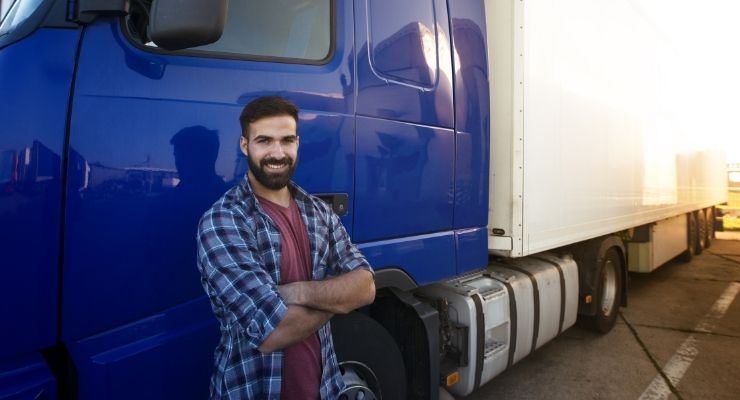 If you consider yourself to be a road warrior and have a passion for getting behind the wheel of a big rig, you should consider pursuing a career as a professional truck driver. However, there is more to becoming a trucker than simply obtaining a CDL license. 
Once you obtain your license, there are plenty of other things you need to learn before you can excel in this field. With this in mind, here are some of the top tips for becoming a professional truck driver.
Learn How To Manage Time Wisely
Everyone knows the saying, "time is money," but this sentiment is especially true for a truck driver. If you like to take frequent breaks while you drive, this could cause you to be late for a delivery, which is bad for business.
Therefore, before you can become a successful truck driver, you must learn how to effectively manage your time so you can make deliveries in an efficient manner. Making too many pit stops will cause you to be late, so try to anticipate your stops ahead of time so you can minimize them.
For example, if you go to the gas station and use the restroom, pick up some snacks in case you get hungry later on. You don't want to make another stop just so you can eat.
Always Stay Vigilant
As a truck driver, you must remain vigilant in case disaster strikes. No two days of driving will be the same, and whether you are driving at night or in unpredictable weather, you need to be cautious of any deterrents that could impact your delivery. Truck drivers should always carry emergency supplies with them, such as food, tools and a first aid kit so they can prepare for the worst at a moment's notice.
Keep Your Eyes Peeled for Any Jobs or Opportunities
Truck driving is not your average day job. It often comes with long hours spent on the road, which is why you always want to keep your eyes peeled for new opportunities or jobs that you could potentially work on later. In addition, you could also research some business ideas that use box trucks if you feel like you could start your own trucking company.
Overall, truck driving can earn you a decent living and give you the freedom to work from anywhere in the country. Now that you know some of the top tips for becoming a professional truck driver, it's time to hit the road!