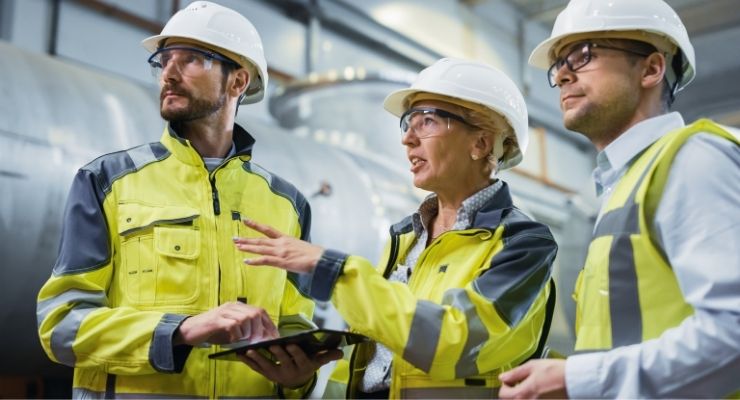 Working in a manufacturing facility can be rewarding and satisfying. But because it requires timely work and the use of heavy machinery, manufacturing can be very hazardous if not approached correctly. Take a look at some of the top safety concerns in the manufacturing industry, so you can understand the best ways to ensure that your facility is safe.
Poor Maintenance Operations
One of the top safety concerns in the manufacturing industry is poor maintenance and inspection procedures. Because heavy machinery is so commonplace, regular parts inspection and upkeep of equipment is an integral aspect of safety in manufacturing. When heavy machinery isn't properly maintained, it can lead to severe hazards, injury, and complete machine failure. Not only does this pose a danger to operators of this equipment, but it is also a massive waste of time and money. So, it's critical to the safety of any manufacturing facility to have quality maintenance procedures in place.
Insufficient Safety Training
Another safety concern that often arises in the manufacturing industry is insufficient safety training. Between work crews hustling to meet time constraints and the plethora of heavy machinery, unexpected issues are inevitable in a manufacturing facility. So, when your crew members aren't versed in the proper protocol for these unforeseen problems, it can cause significant complications, serious injury being one of them. Making sure to educate your workers on all the appropriate safety procedures will help you circumvent unnecessary risks and keep your facility running as smoothly as possible.
Lack of Safety Guards
A lack of safety guards on specific equipment is also a huge factor in the manufacturing facility's security. Safety guards refer to a fail-safe implemented on machinery that surges large amounts of energy or uses chemicals to run. When safety guards are missing or defective, it creates the risk of unexpected surges happening as crews work on this equipment, leading to injury and even death in the worst-case scenario.
Additionally, adequately installed lockouts/tagouts on equipment is also beneficial to worker safety. These installments notify workers when a piece of machinery has been entirely powered down, with no residual energy attached. So, having these installments on your equipment is integral to a safe working environment for you and your entire crew.
When it comes to the manufacturing industry, safety and proper procedures are integral to its success. Hopefully, this quick guide has given you insight into some of the things you can do to keep your manufacturing facility running smoothly and securely.