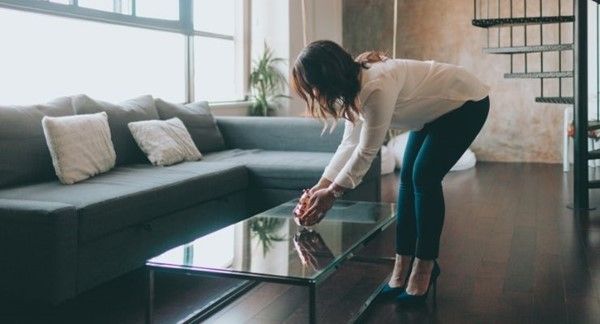 Before selling their property, homeowners should make an effort to determine where they can add more value. Below is a guide to three of the best ways to increase your home's value. As you'll learn by sifting through the methods below, boosting a home's appeal is much easier than some homeowners might think. 
Boost your energy efficiency
One of the easiest ways to make your home more valuable to buyers is to boost its energy efficiency. While big renovations such as installing solar panels can assist with energy efficiency, there are much simpler ways to do this.
Great methods of improving energy efficiency at home include buying EnergyStar appliances and swapping out light bulbs for LEDs. Since no house is the same, consider reaching out to a professional energy auditor. That way, you can determine which energy-saving solutions are right for your home.
Spruce up the exterior
One of the best ways to increase your home's value is to prioritize curb appeal. Curb appeal is incredibly valuable when it comes to a home sale. A home's exterior makes the first impression on buyers, so that impression should be a good one.
To make a good impression, stay on top of lawn maintenance—mowing the grass, trimming the shrubs, and other essentials. Furthermore, adding a cozy, colorful, low-maintenance garden can make the home more valuable to buyers before they even see the interior. Not every plant can thrive in every region, though, so be sure to buy flowers that are compatible with your local climate.
If you're not into gardening, this might sound like more work than it actually is—hence the "low-maintenance" aspect of the garden mentioned above. Flowers such as chamomile, chrysanthemums, and salvia add incredible color to the outside of properties without demanding intense upkeep from homeowners.
A low-maintenance garden can be valuable to your home, but a high-maintenance garden can become a detriment. 
Stage the whole property
Sprucing up a home to increase the value takes more than planting a garden. Make an effort to find a suitable home staging service to help improve the property.
Home staging involves tasks such as rearranging furniture, depersonalizing décor, and making better use of floor space. Staging is a proven method of boosting home value and getting properties off the market quicker, which is why having a professional help you is crucial.  
Professional stagers are particularly helpful for depersonalizing properties, which is understandably tough for some homeowners. For example, there are crucial factors to consider when choosing art for staging because the wrong painting or poster can make a buyer uncomfortable.
Although you might appreciate having a religious painting in the living room, not every buyer will. This doesn't mean you don't play a key role in staging, too—it simply means the homeowners and the stager must work as a team.