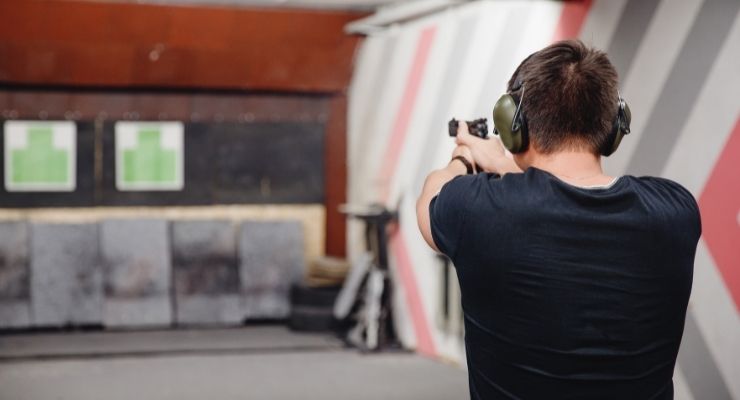 If you have a friend who's never been hunting with you before, you'll probably want to take them to a shooting range to make sure they can handle a firearm first.
Of course, if they've never been to one of those before, either, it'll be your responsibility to make sure they adhere to the rules and procedures while you're there. To make sure you're ready, use these tips for taking someone to a gun range for their first time.
Go Over the Range's Rules
If you go to the shooting range regularly, you probably already know their rules by heart. If not, they likely have a list posted on their website. Either way, it's a good idea to inform your friend of the range's rules before you get there. You don't want them to make a mistake that can get both of you banned, especially if it's your favorite range.
Cover the Basics of Using a Gun
Understanding the cardinal rules of gun handling is 101 for people who own a firearm. You're probably quite familiar with them, but your friend won't be, so you need to teach them before you hand them your gun. Also, show them how to use the safety, how to check if it's loaded and the proper way to aim down the sight. As long as you do this, they'll pick it up in no time.
Bring Proper Gear for Them
Being a newbie means that they won't have the proper gear for the range, either, so you'll need an extra pair of protective glasses and earmuffs. If you don't have a spare set lying around, pick up some cheap ones for them to use or see if the range has them available to rent or borrow.
Encourage Them To Ask Questions
The most crucial tip for taking someone to a gun range for their first time is to encourage them to ask questions. There are no stupid questions when it comes to gun safety. Be sure to answer as clearly and thoroughly as possible. If they ask you something that you don't know about, don't make up an answer.
Instead, talk to the person who's running the range — they will likely have the answer you're looking for. It's better to admit that you're not sure than to feed your friend the wrong information because you're trying to protect your ego. It's better to confess that you don't know something than to give bad info that leads to someone getting hurt.