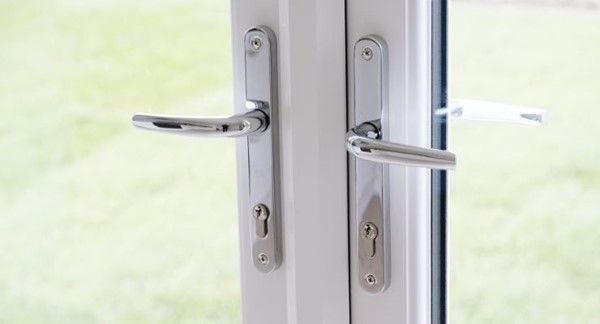 Taking measures to defend your home against thieves and trespassers is crucial because you keep some of your most valuable possessions there.
When you're inside your house, you want to feel sure that no one can unexpectedly gain entry and pose a danger to you or your family. You also want to know that your house has adequate protection when you leave it for work or vacation.
Apply these different ways to burglar-proof your home today to give yourself more peace of mind.
Install patio door locks
Patio doors are prime targets for criminals trying to get inside a home because they can sometimes be easy to open. By default, they usually don't have much more than a single latch keeping them closed. However, you can strengthen your patio doors with additional locks. Install these locks on the top part of the door frame where the two panels meet. They usually have two deadbolt holes that allow you to reinforce the door so that it remains fully closed even if the primary lock isn't working or keep the door in a slightly open position. This second option lets in fresh air while still preventing people from entering the house.
Get impact-resistant doors
You might like having a front or back door made of glass because of their style or the fact that you can see outside through them. The problem with these is that a thief might shatter them.
To combat this issue, consider installing impact-resistant doors that will not break even under a great deal of physical force. These doors have laminated, multilayer glass that makes them extra durable.
A person could hit them with bats or hammers and still not break them. Since an attempt to smash your doors will likely cause a lot of noise, this safety measure will also give you time to call the police.
Install an alarm system
An alarm system works to immediately alert you when someone tries to enter your home without your permission. It's a fundamental way to burglar-proof your home because it provides multiple advantages.
When someone sets off the alarm, the loud sound it emits can scare them off while also alerting you and possibly your neighbors to the problem. You can also find many systems that are compatible with your smartphone so that you're aware of any activity in or around your house regardless of where you are.
Additionally, alarm systems work to send signals to local authorities so that they can send help.