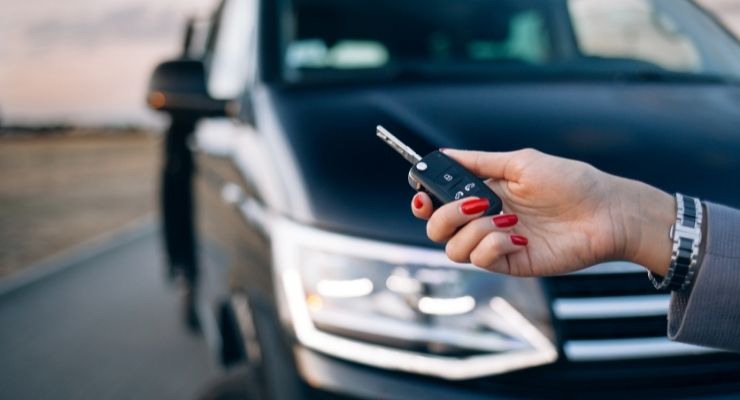 Most of us had a few things in mind when we started looking for our first car. Some of us were looking for style, some for speed, some for whatever would fit into our minuscule budgets. But as our lifestyles changed, the features we looked for in a car changed with it. 
If your lifestyle changes have included having children, your qualifications list has probably led you to consider a minivan at least once. But with other passenger vehicles out there, it's not always easy to decide what's best for your family. We have the top reasons to buy a minivan to help you make your choice.
Space
One of the top reasons people choose a minivan when upgrading from a sedan is the space. These vehicles have far more passenger space, of course, but also trunk space. When you have a family, you'll need to carry more things, whether that means groceries or strollers. Minivans offer this space without the burden of a larger vehicle.
Price Point
Of course, if you want a vehicle with more seats and storage, you could always invest in an SUV. However, the minivan has one advantage over the SUV: a lower price point. On average, minivans are typically less expensive by at least ten thousand dollars. For a family trying to get the best quality for the price, this is a game-changer.
Accessibility
For families who need to accommodate mobility issues, finding a vehicle that meets your needs can be an even greater challenge. Minivans often make the best choice for those looking for wheelchair-accessible vehicles.
Minivans have sufficient space to roll a wheelchair into the car with a ramp, and they have slide doors. Since slide doors have the option of being automatic, they're typically easier to navigate for those using wheelchairs.
Safety
For those with families, safety is naturally one of the greatest concerns. Fortunately, minivans offer a number of safety features. Since they're larger than sedans, they're much more durable in an accident and easier to handle in inclement weather. Plus, with a lower center of gravity than SUVs, they have excellent handling for a safe ride for you and your family.