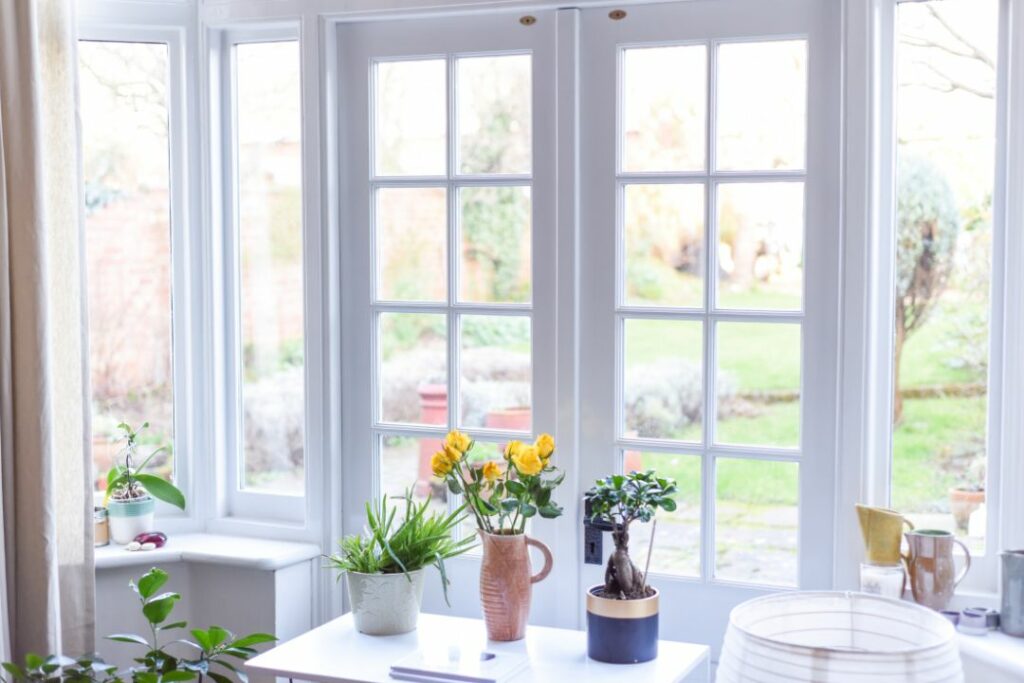 Enhancing an entryway beautifies a space and adds protection to the most vulnerable door types, such as French doors. Without the correct modifications, French doors are vulnerable to break-ins.
Diminish the possibility of intruders by installing security features on your French doors.
Try a Three-Point Locking System
A locking system is the best thing to add to any door. French doors are double doors, so a three-point locking mechanism is a great way to secure both doors. This locking system includes metal rods inserted at the door frame's top and bottom.
The rods add an extra security layer, making it better than only a deadbolt to defend your house.
Use a Deadbolt Lock
You can install two deadbolt locks with your French doors: the standard with the door and a mortise. The mortise lock is a deadbolt, but it doesn't go through a hole in the door—instead, the coil is hidden on the door's edge.
When installing the mortise, place the housing around the lock; the housing creates a barrier. The metal is tough to break, making the door impossible to break down.
The double-cylinder deadbolt is standard; this lock latches a door from both sides. Say that someone did try to break in. They wouldn't be able to sneak through the French door because of its double-cylinder bolt. This bolt, combined with impact-resistant glass, will surely secure your home.
Always Use Hurricane Impact Glass
Depending on the French door style you use, they work best with hurricane impact glass. Impact-resistant glass works well against inclement weather and break-ins. You need a door with glass that's resistant to breakage, so hurricane impact glass is the way to go.
How Is Hurricane Impact Glass Made?
Hurricane impact glass is made from two thin pieces of transparent film around the border of a laminated glass sheet. Not all glass is made the same; each piece comes with its range of thickness and protection against UV rays.
Install Security Hinges
Security hinges help enhance the home in many ways. One way is by preventing intruders from unscrewing the door from outside. Unscrewing a door could make for easy access to the interior of your home.
Mounting a security hinge system protects the home, but it's best to buy hinges without removable pins. Buying screws, studs, and non-removable pin hinges is the best choice for French doors.
Among the many security features to install on French doors, hurricane impact glass is the best. As you choose your French door style, keep these safeguarding features in mind when enhancing the protection of your home.