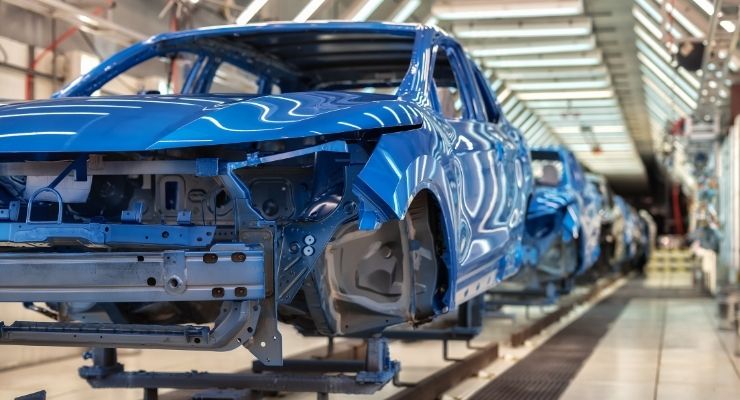 Many factories forge the engines of progress. While automotive construction is grand-scale work with a high-value end product, getting to that final machine involves risk to human health and procedural safety.
Improve your operation with these risk management tips for automotive manufacturing plants.
Perform Routine Risk Assessments
Risks assessments map the severity of a hazard against its likelihood of occurrence. This simple chart is the ideal tool to aggregate qualitative information about your automotive procedures. Perform routine risk assessments via intentional plant walkthroughs. As you pass each stage of manufacturing and development, use a preventative perspective to analyze the hazards at hand.
For example, you may see a tool that utilizes high temperatures to melt and mold plastic parts for car interiors. Workers nearby this incredibly hot machine could suffer severe burns if anything goes awry. Assess the likelihood of a burn injury and implement safety checkpoints, mandatory PPE, and safety lines.
Implement Preventive Measures Now
A preventative mindset is the only way to truly prepare for challenging situations. Automotive machines work tirelessly to melt, mold, haul, convey, and assemble cars and trucks, as do the people who use them. Mitigate risks by implementing preventive measures now before something catastrophic happens. Don't let a worker injury or machine malfunction inspire a focus on safety and technological reevaluation.
Overhaul Machining Techniques
Technology adapts over the years, making what was once cutting edge now an obsolete eyesore. This can happen quite easily in the industrial sector, where initial construction efforts install machines that lose their competitive edge. If plant managers don't replace and update these machines, they quickly lose their efficacy. A forward-thinking auto plant would know when to look for new ways to improve well-worn processes. For example, if a plant manager knew when to use reaction injection molding while forming car bumpers, they could reduce machining costs for current methods.
Whether you implement one of all of these risk management tips for automotive manufacturing plants, the simple act of reviewing your processes for maximal security will revolutionize your workplace safety culture and reduce workplace injuries. As you continue to reassess and revamp your manufacturing facility, keep an eye on new technologies that save time and promote your safety standards.