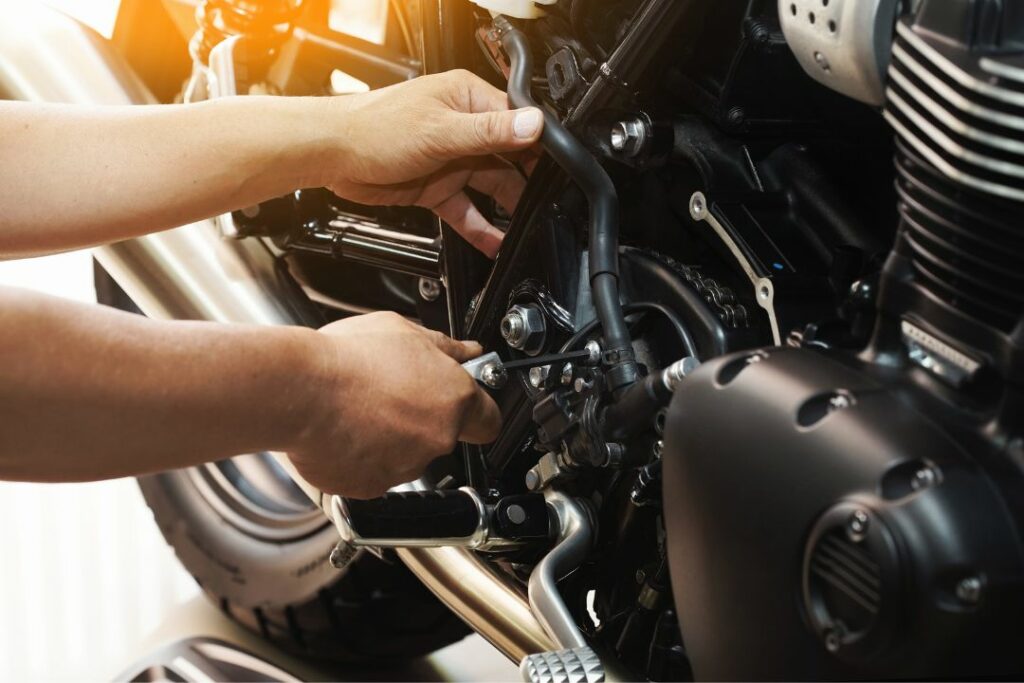 When you own a motorcycle, you need to stay on top of your maintenance. Proper care keeps you safe and helps your bike continue working over the years. You should regularly perform upkeep on your bike to keep it in top shape. Here's a look at what you need to do to maintain your bike. 
Top Off Liquids
Every motorcycle uses a variety of liquids for fuel and lubrication, each of which is important for your vehicle's function. You should check your liquids every drive to ensure you have enough and top off any that are running low. This includes motor oil, fuel, coolant and brake fluid.
Tire Check
Your tires are extremely important for the safe function of your bike, and you should check them frequently. You should look for any cracks or damage that may lead to a leak, as you can patch them up if you see them early enough. Also, inspect the treads to ensure proper depth for your safety. You may need to change your tires, which is why you'll need the proper tools for your motorcycle.
Headlight Cleaning
Your headlights are your lifeline if you're driving at night or in a dark space. That's why frequently cleaning them can help you see more during your drives and improve your visibility while on the road. Cleaning your headlights will help keep you and everyone else safe on the road, though you'll need to learn the best methods for cleaning the different parts of a motorcycle.
Regular Inspections
The most important part of motorcycle maintenance you must learn is to inspect your bike frequently. Inspections after every long ride and every week or two otherwise will help keep your vehicle in the best shape possible. This will both preserve your bike and improve your safety when you're on the road.
If you own a motorcycle and want to keep it for a long time, you need to do maintenance. Not only does it extend the life of the vehicle, but it also makes you safer when you drive. That's why knowing the proper maintenance is important for every bike owner.